Cavs news: LeBron James voted favorite player by most rookies in NBA.com survey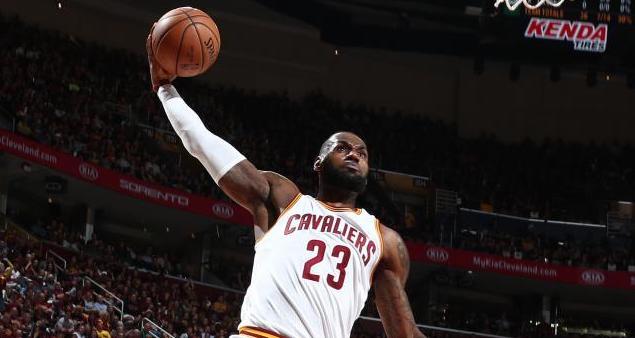 The 2017 NBA Draft class recently cast their votes on their favorites for several of the league's distinguished rookie awards, including Kia Rookie of the Year, best defender, and most athletic rookie.
The new crop of youngsters were also asked to select their favorite player in the survey, and Cleveland Cavaliers superstar LeBron James topped their lists by quite a wide margin.
Who is your favorite player in the league?

1. LeBron James, Cleveland — 31.5%

2. Russell Westbrook, Oklahoma City — 19.4%

3. Kawhi Leonard, San Antonio — 8.3%

4. James Harden, Houston — 6.5%

5. Kevin Durant, Golden State — 5.6%
Draymond Green, Golden State — 5.6%

7. Anthony Davis, New Orleans — 4.2%

8. Kyrie Irving, Cleveland — 3.7%

Others receiving votes: Carmelo Anthony, New York; Jamal Crawford, Minnesota; Pau Gasol, San Antonio; Paul George, Oklahoma City; Blake Griffin, LA Clippers; Dwight Howard, Charlotte.
This marks the second time that James, now entering his 15th season in the NBA, has been selected by the incoming rookies as their favorite player (2012).
One interesting side note with regards to this year's survey is the fact that Kevin Durant, a player who was selected as the rookies' favorite for the past three seasons, only received a handful of votes this year. Furthermore, his haul of votes in this category dropped by more than 20 percent from last year (29.7) to now (5.6).
With just over 50 days remaining until the start of the season, hoops fans won't have to wait long to see their favorite rookies in action.