Cavs video: LeBron James posts workout clip with Dwyane Wade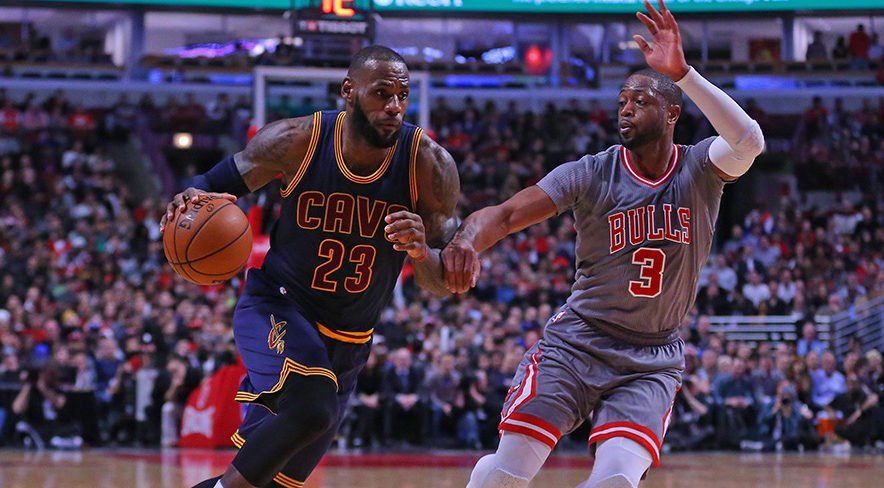 With all the rumors swirling about Dwyane Wade possibly reaching a buyout with the Chicago Bulls soon, he has remained mum about it and even decided to take a vacation instead with his wife last month. Now, the potential reunion with his former teammate and good friend, LeBron James, may look more likely to happen, especially after seeing them putting in work together.
James posted a video recently on his Instagram account, where he is joined by the 12-time All-Star guard in a practice facility in Los Angeles. They appear to be in good shape, and ready for next season's grind.
Wade then confirmed in a tweet that he and James were in the gym early, to practice and get some sweat going.
Early morning crew💪💪💪 https://t.co/bYOsyHbSb6

— DWade (@DwyaneWade) September 12, 2017
It has been reported that one of the teams that is appealing to the 35-year-old Marquette product are the Cleveland Cavaliers, where he can play a significant role and compete for a championship. His partnership with James has been proven to be a winning one, as they reached the Finals four straight times, and won back-to-back titles during their days with the Miami Heat.
For now, it still remains unclear which jersey he'll be wearing next season, however, one thing certain is he will still generate a lot of interest from teams around the league, given his experience and ability to still be effective on the floor. It's also not a remote possibility that he could join the Cavs, as he is one of James' best friends, and the promise of playing for a legitimate contender might be very difficult for him to resist.