Cavs news: LeBron James is 'invested' in helping Derrick Rose get his next big contract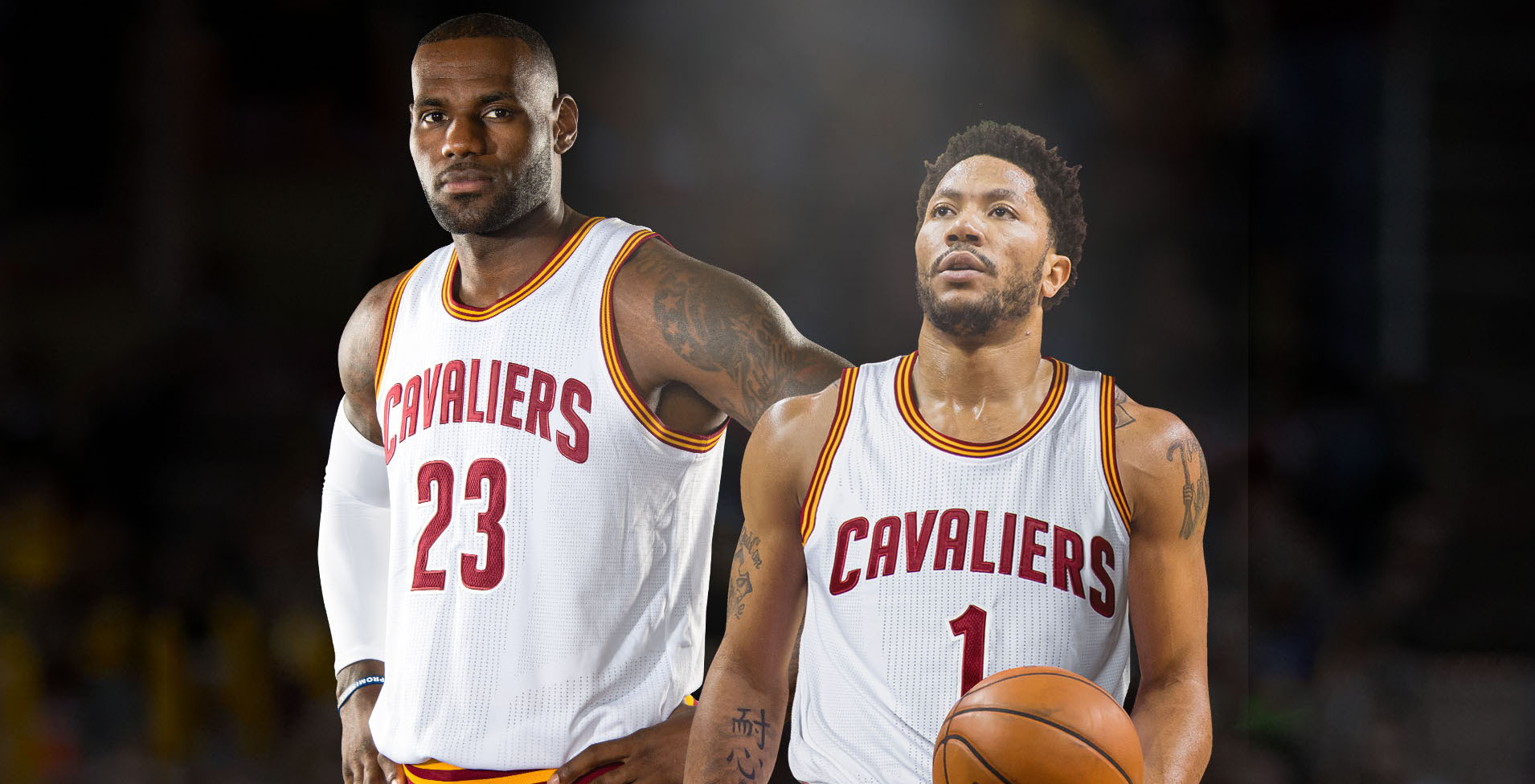 The Cleveland Cavaliers are gearing up to defend their Eastern Conference crown. With training camp just around the corner, the Cavs roster has already gathered for a pre-training camp get-together in Santa Barbara, spearheaded by none other than LeBron James.
It is the first time the newest members of the Cavaliers family will be able to meet and greet their new teammates in the beginning stages of building championship-caliber chemistry. James is famous for running these workouts, and they have been massive successes in the previous seasons gone by. Because of this, Cavs players have come into training camp in supreme shape. This enables the coaching staff to implement what they are trying to achieve straight away, with players being in sufficient shape as their bodies are ready to go.
One of those new faces is former MVP Derrick Rose. After assuming he would sign a big deal this offseason, the dynamic point guard suddenly realized the market for him had slimmed down as there wasn't much interest or money involved for his services. Eventually, the Chicago native opted for team success and a chance at winning a championship over anything. It bodes well for Rose, who has teamed up with the best player in the world and joined the most talented roster he's ever been a part of.
This year is different for Rose, who will no doubt have a chip on his shoulder, wanting to prove to the world he can still flat out ball and mix it with the best of them.
LeBron James has reportedly already taken a massive interest in Derrick Rose, who has gone from long-time rival to integral running partner. James is in fact so keen on Rose's input that Dave McMenamin of ESPN appeared on "The Jump" on Wednesday and had this to say about the situation.
"I've also heard that LeBron is invested in Derrick Rose's career so he can get that next contract"
Derrick Rose signed for the veteran's minimum in Cleveland, and with the help of James and his new teammates, provided the scoring guard puts up a productive season, 2017-18 could signal a very substantial pay rise come next summer.
McMenamin stated that Rose has been "killing it" in workouts and after he averaged a healthy 18 points per game last season in a disappointing Knicks outfit, the three-time All-Star is in the perfect situation to help the Cavs bring another championship back to Northeast Ohio, all whilst rebuilding his reputation and re-cementing himself among the NBA's elite.