Cavs news: LeBron James gets up at 5:38am for an early morning training session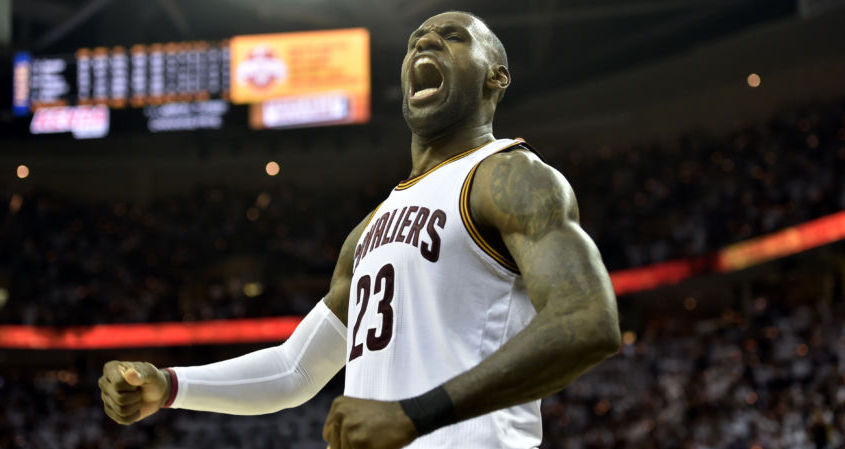 Over the course of his illustrious 14-year career in the NBA, Cleveland Cavaliers superstar LeBron James has racked up numerous prestigious accolades, including four MVP Awards, 11 First Team selections, and three championship titles — one of which ended a 52-year drought (2016).
All of his accomplishments have come with an immense amount of dedication. And when it comes to strength training, James keeps a tight ship. In fact, at 5:38 on Friday morning, the 13-time All-Star was in the gym preparing for the upcoming season.
Let's go!! Up and at it to workouts. 5:38am. No excuses! #SavageMode #StriveForGreatness🚀

— LeBron James (@KingJames) August 18, 2017
LeBron putting in work this morning. 💪

(via @KingJames) pic.twitter.com/tB6pIFxZZk

— NBA on TNT (@NBAonTNT) August 18, 2017
James' devotion to conditioning has clearly payed off. In his 74 games played with the Cavs last season, the former No. 1 overall pick in the 2003 Draft averaged 26.4 points on 55 percent shooting from the field, 8.7 assists (career-high), 8.6 rebounds (career-high), and 1.2 steals in 37.8 minutes per contest.
It seems as though James is ready to focus on the task at hand, despite all of the offseason rumors that have been circulating about his potential departure after the 2017-18 season. While it's true that he can indeed become an unrestricted free agent next summer, this doesn't sound like a guy who is ready to leave.