Cavs news: LeBron James doesn't think the 2003 draft class is the best of all-time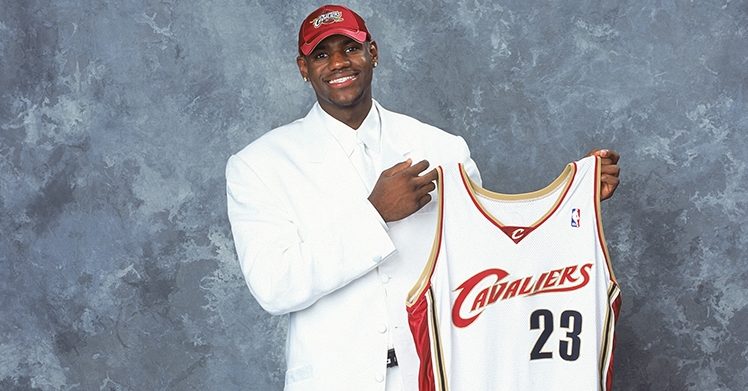 There is no denying that the 2003 NBA Draft class is among the greatest of all time. That batch had LeBron James, Carmelo Anthony, Dwyane Wade, and Chris Bosh as among those from that class that went on to have good, great, or Hall of Fame careers.
It is for the same reason that fans and several pundits argue that 2003 stands alone atop the rankings of best draft classes of all-time. Interestingly enough, the face of that class doesn't believe that 2003 is the crème de la crème of all rookie groups. Speaking to Mallory Chin of Hypbeast.com, James, the first pick overall in 2003 by the Cleveland Cavaliers chose to remain humble while mentioning other batches he thinks are better than his class.
"We are not the best; we are right up there. You know you obviously got the '96 draft; you got the '84 draft that's right up there. So for us to even be mentioned as one of the greatest drafts that the NBA has ever seen is an honor."
The 1984 and 1996 draft classes are widely regarded as two of the best, but ranking '84, '96, and '03 has been subject to some of the most heated debates in basketball today.
LeBron James' opinion wouldn't likely mean the end of these discussions, however. If the '03 class produced enough Hall of Famers to match or even surpass that of '84 and '96, expect the Cavs superstar to have a different opinion by then.