Cavs news: LeBron James compares Dwyane Wade's efficiency to that of Vince Carter's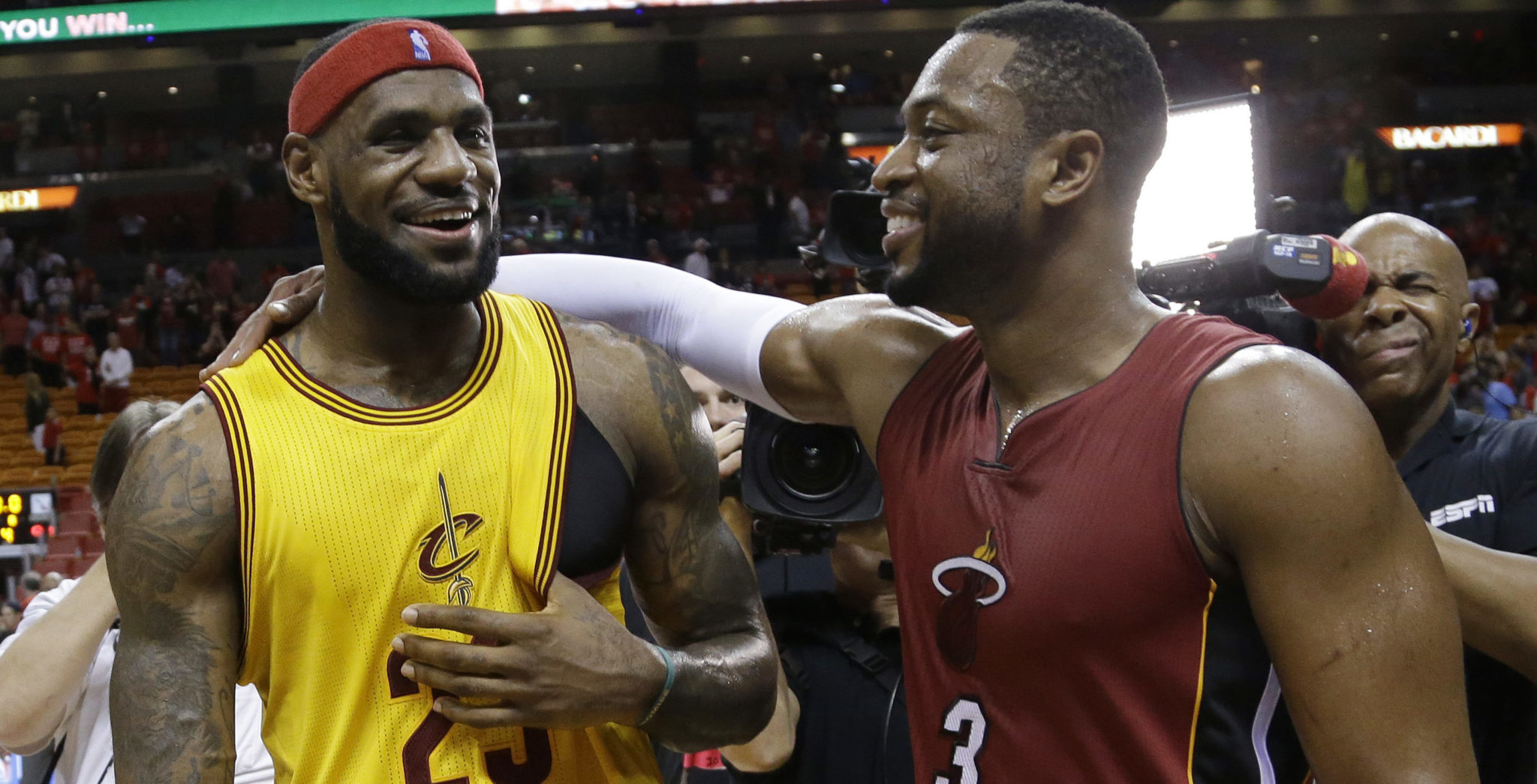 LeBron James has always been high on Dwyane Wade. Ever since the two entered the league together in 2003, James and Wade have been close to each other and their friendship could be best defined by the two championships they won for the Miami Heat and the four seasons they played alongside each other in South Beach.
And now that they find themselves playing for the same team in the Cleveland Cavaliers once again, James is optimistic about the franchise's immediate future. Apart from that, he's also impressed by how well Wade is aging in the ever-competitive landscape of the NBA. To emphasize his point, James compared Wade's career trajectory in terms of efficiency to that of Sacramento Kings guard Vince Carter when speaking in front of reporters.
"When you have a basketball mind, you have a high IQ about the game, and that helps in the transition. You look at Vince [Carter], you know these are guys that have super super superior athleticism and because of their minds, they have this skill to transition and be very productive."
It's a great comparison that James just made. Both Wade and Carter have endured plenty of injuries even during their days on the wrong side of 30, but they still find ways to be significant contributors to their respective teams. And that's not just because they're elite athletes. It's also a testament to their adaptability to the situation and good read of the sport.
Dwyane Wade, 35, averaged 18.3 points for the Chicago Bulls last season, while Vince Carter put up 8.0 points per contest for the Memphis Grizzlies as a 40-year-old swingman before hooking up with Sacramento in the summer.
It's rare for relatively old basketball players to remain relevant in the game and it takes a special mind, and as LeBron James referred to a "high IQ" to remain relevant. Good thing Wade has it