FULL HIGHLIGHTS: Cavs Catch Fire From Downtown In Kevin Love's Return To Defeat Kings, 120-100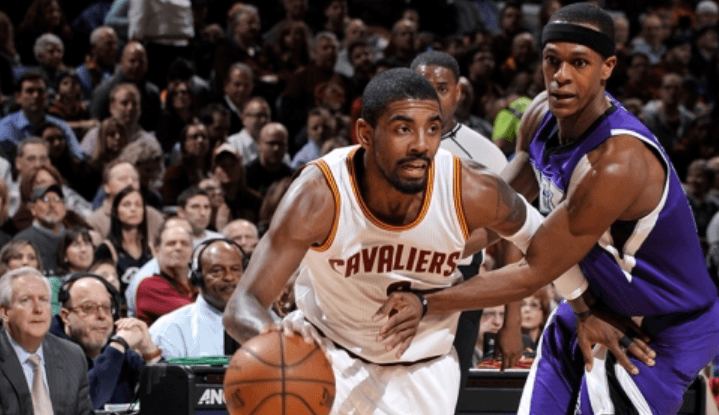 Kyrie Irving pushes on the fast break, and uses a hesitation dribble to juke Rudy Gay to get wide open for the layup.
Uncle Drew fakes Rudy Gay and lays it in! #CavsNation #Cavs #Kings #NBA pic.twitter.com/Ql12cYDyvK

— Cavs Nation TV (@CavsNationTV) February 9, 2016
–
DeMarcus Cousisn drives on Kevin Love, and throws an elbow at his face to create some room. the first elbow connects, forcing Love backwards and narrowly avoiding Cousins' second elbow.
DeMarcus Cousins threw an elbow right to Kevin Love's face! #CavsNation #Cavs #Kings #NBA pic.twitter.com/vjFWaq67xw

— Cavs Nation TV (@CavsNationTV) February 9, 2016
–
–