Cavs news: Kevin Love seeing a lot of time at center in practices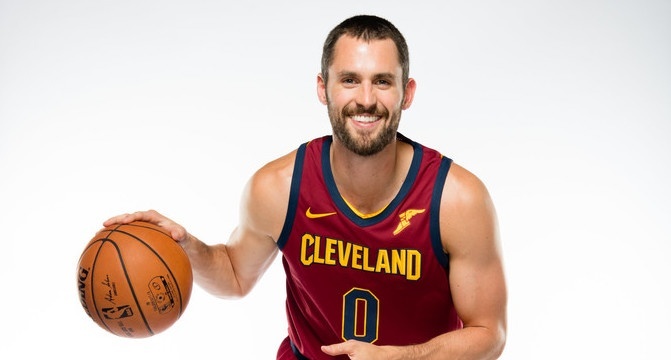 Over the offseason, the Cleveland Cavaliers revamped their roster with several new additions that are expected to alter the team's game plan for the upcoming season.
One of those changes looks to be All-Star big man Kevin Love taking up more playing time at center, which the Cavaliers' play-by-play analyst Fred McLeod is reporting that the 29-year-old is getting plenty of practice time at that position.
.@kevinlove says he is seeing a lot of time at the 5 and then interchangeable at the 4..spacing has been key.. pic.twitter.com/i7XfSefYCW

— Fred McLeod (@CavsFredMcLeod) September 30, 2017
This should be a clear indication that the team is going to utilize smaller lineups this upcoming season to better suit their lineup to compete with other formidable opponents such as the Golden State Warriors and Boston Celtics. Love may be undersized for the spot but he has the ability to stretch the floor with his shooting beyond the arc and is still one of the league's best rebounding big men.
There are many different ways the Cavaliers can go with lineups featuring Love at center that could result in LeBron James playing a bit of power forward while Dwyane Wade could slide over to small forward. This would may then allow for a double point guard backcourt of Isaiah Thomas and Derrick Rose at some point in the season.
It's a move that has the potential to help the Cavs out in many different ways with this being one of the possible lineups. This is simply a way to best maximize offensive production by sacrificing some efficiency on the defensive end of the floor.