Cavs video: J.R. Smith appears to be in top form, as he drains 20-straight threes during workout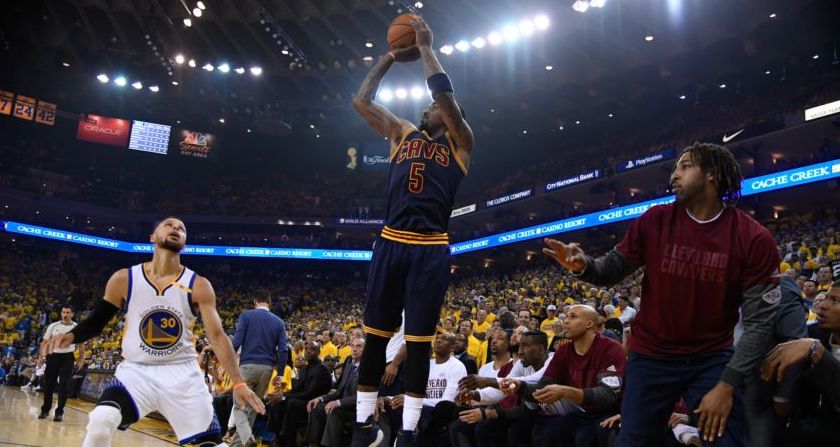 You could say that JR Smith's shooting touch is hotter than summer.
In a video posted by renowned NBA trainer Chris Brickley, Smith was seen sinking 20-straight shots from beyond the arc. Smith has long been known as one of the streakiest shooter in the NBA with his ability to catch fire from the outside on any given moment of any given game. Just last June, Smith buried seven of eight three-point attempts and finished with 25 points in the Cleveland Cavaliers' Game 5 129-120 loss to the Golden State Warriors.
Brickley's Instagram videos have grown in popularity this NBA offseason mostly because of his workouts with a hooded Carmelo Anthony and Smith's insane shooting display definitely would attract even more attention not only to his Instagram account but also to his business. Brickley runs the Life Time Athletic at Sky in Manhattan.
As for Smith, it seems that the 31-year-old shooting guard is ready to engage the Warriors and the rest of NBA team in a shootout soon.