Cavs news: Isaiah Thomas trades barbs with Amir Johnson on Instagram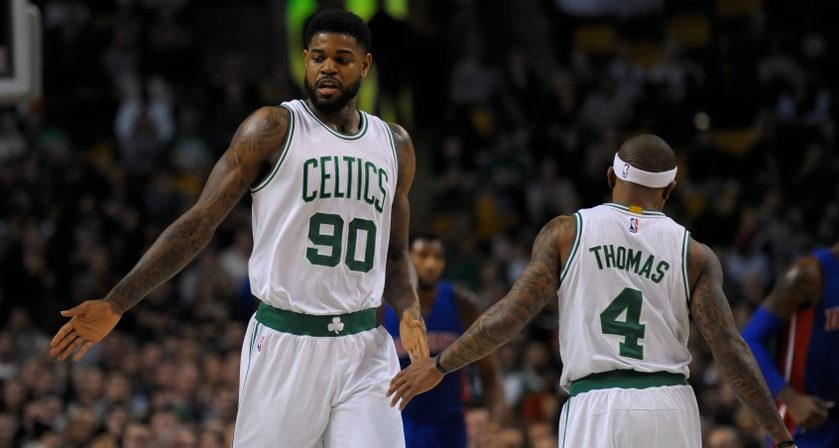 After getting traded to the Cleveland Cavaliers, Isaiah Thomas is still busy trading barbs with former Boston Celtics teammate Amir Johnson.
Johnson, who also switched teams this summer as he signed with the Philadelphia 76ers, posted a picture on Instagram showing off his new Sixers threads and jumping on the Trust the Process bandwagon.
Thomas, though, suggested something else Johnson can do to the "process" in response.
Despite now playing in the City of Brotherly Love, Amir Johnson didn't back down from his pint-sized pal, and countered that his Sixers would complete the process before Isaiah Thomas wins a ring. Thomas then boldly proclaimed that his Cavs will go on to win the title this year.
This isn't the first time the two former teammates have gotten into it on Instagram. Thomas also fired a friendly shot at Johnson earlier this summer when he was still a Celtic.
Given how willing Thomas has been to talk some trash to his former Celtic brother, don't expect this to be the last time the two get it on online.