Cavs news: Isaiah Thomas pictured in front of his locker after arriving in Cleveland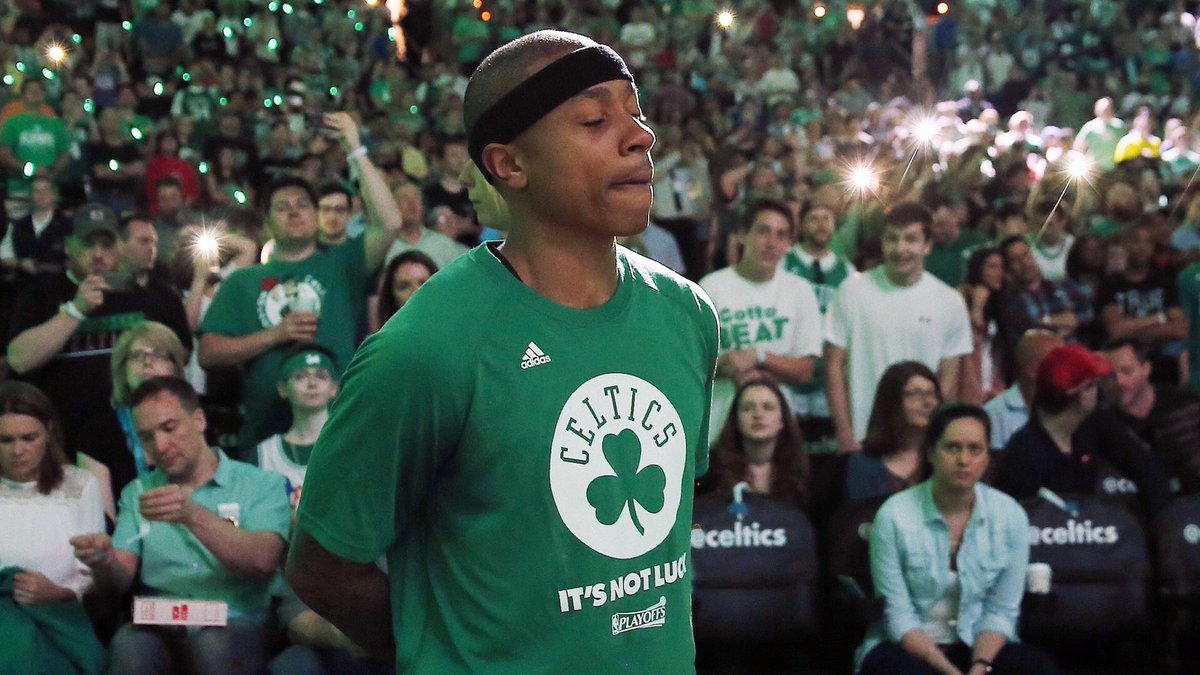 The Kyrie Irving trade with the Boston Celtics has now been finalized, making Isaiah Thomas an official member of the Cleveland Cavaliers.
With reports of Thomas feeling betrayed by the deal, and his hip injury possibly keeping him out of action for a large portion of the 2017-2018 NBA season, the Cavs have reasons to be cautious about their new player.
But on Monday, Thomas was seen in pictures standing in front of his locker along with his son. Another image showed him practicing his shot at the Cavaliers' facility.
IT2 putting in that work! pic.twitter.com/BtmeCOe67D

— Cleveland SportsTalk (@CLEsportsTalk) September 4, 2017
The All-Star point guard will begin working with Cavs team doctors on his rehab by Tuesday. He will be forced to remain on the sidelines while Derrick Rose, another new acquisition this offseason for Cleveland, takes over the starting point guard reins for the Wine and Gold.
It will take a while before Thomas resumes play, but the Cavs can afford to wait as they are expected to go deep in the playoffs yet again. This is where Isaiah Thomas' presence will be badly needed.