Cavs to face Pacers in 1st round of playoffs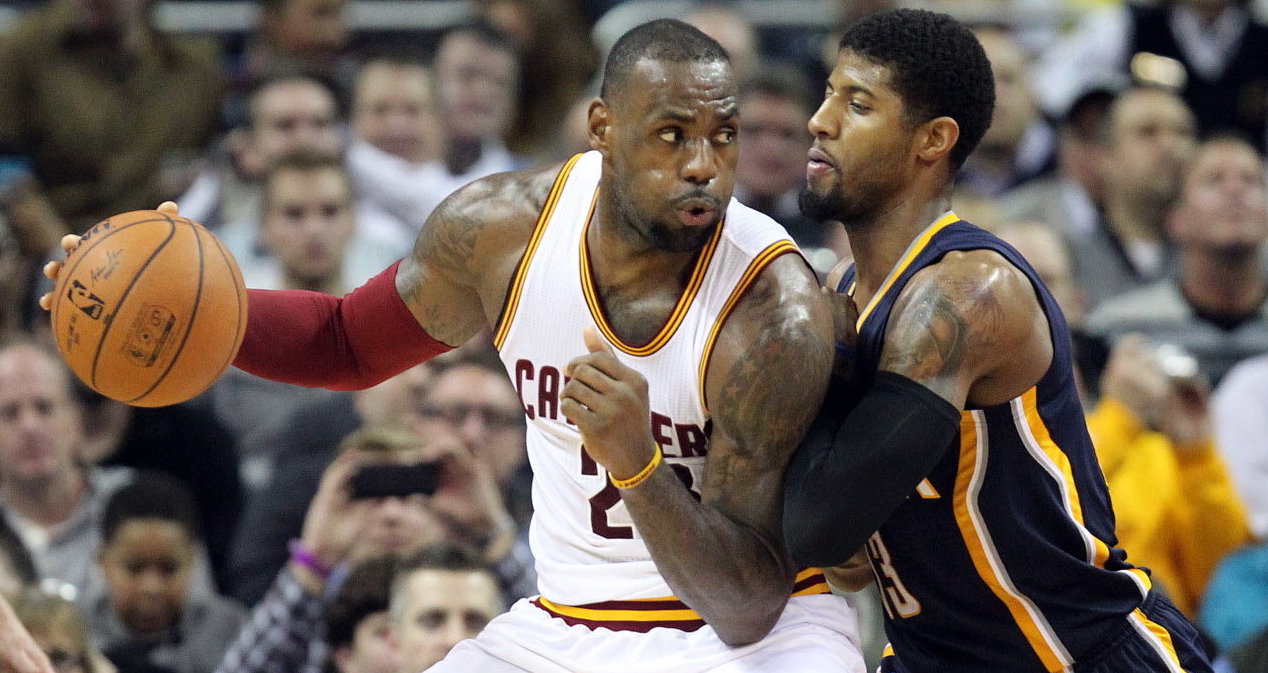 Having sat their main cogs during the last two games of the season, the Cleveland Cavaliers have landed the Indiana Pacers as their first round opponent after a 98-83 loss to the Toronto Raptors and Indy's 104-86 win over the Atlanta Hawks.
After four straight losses, the Cavs were slotted in the second seed in the East just minutes before the Pacers secured the seventh — and if their most recent double-overtime encounter is anything close to what's to be expected, fans will be in for a great series.
Indiana's Paul George and LeBron James had dueling 40-point performances in a 58-minute high-scoring display, with the Cavs coming out victorious 135-130.
After losing their first encounter with them, the Cavs have won their next three games, totaling a 3-1 record against a Pacers team that has struggled to find its identity. Indy may have just found it after Lance Stephenson's late-season addition, having won their last five games to close out the regular season — becoming the hottest team in the Eastern Conference with the streak.
"We just gotta challenge them," George told ESPN's Chauncey Billups following the win. "We know it's gonna be tough, that's what it comes down to. We gotta go to Cleveland and steal one. We just gotta challenge them and make it a war."
While the Cavs have lost their last four games, the team has a few bright spots to start off the postseason.
The big three is well-rested and likely really eager to go out there and get off to a fast start after nearly an entire week off.
Deron Williams' 35-point, nine-assist overtime performance against the Hawks will likely help his confidence, which will play a big role off the bench.
Edy Tavares' six points, 10 rebounds, and six blocks in tonight's season finale shows just how much promise the big man has at the defensive end.
If all these factors come together, it won't take long for Cleveland to regain its mojo and get back to its winning ways.
Catch Game 1 this coming Saturday at 3pm ET on ABC.