Cavs' deal with Goodyear said to be worth $10 million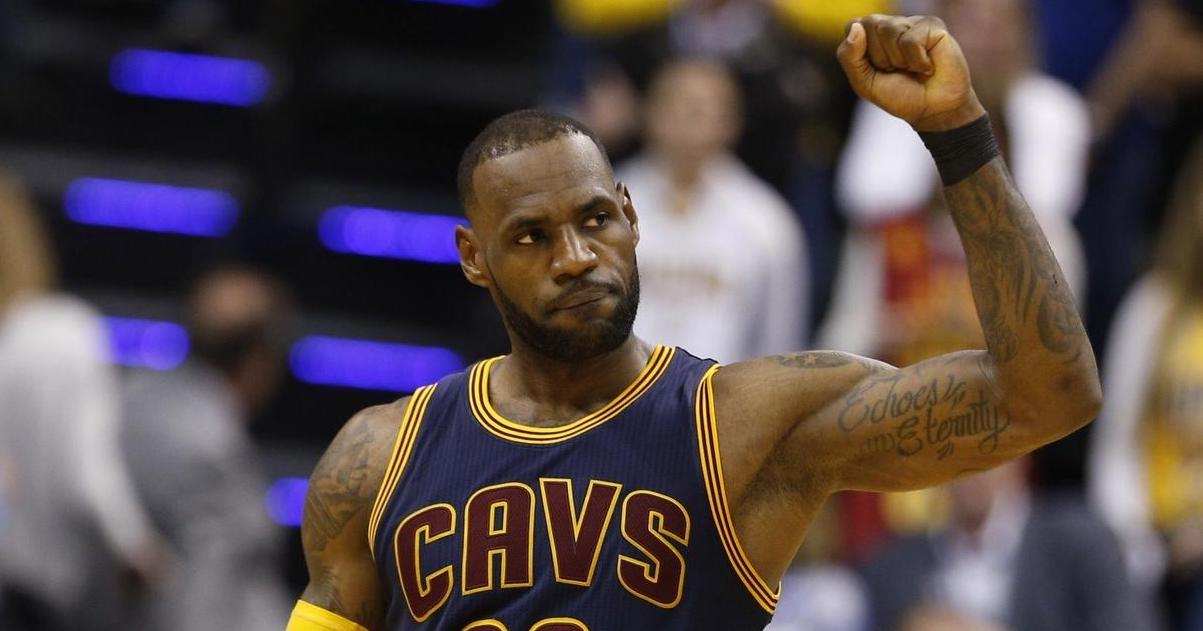 In a joint press conference yesterday afternoon, Goodyear Tire and Rubber Company, Turner Sports, and the Cleveland Cavaliers officially announced a multi-year sponsorship deal. For the next three seasons, the Cavs will wear the famous winged foot logo on their new, Nike-designed jerseys.
The winged foot patch, which is to be sewn on the front left of Cleveland's jerseys by NBA rule, will have two variants: one wine-bordered (home white jerseys), one navy-bordered (away).
The winged foot patch will have two variants: one wine-bordered (home white jersey), the other having a navy border (away).#DefendTheLand pic.twitter.com/bTD41nzaIT

— Kenny Honaker (@CavsNationKen) May 15, 2017
"The wingfoot is going to be opposite the swoosh, and they really do look beautiful together," Cavs general manager David Griffin said during yesterday's presser.
The Cavs' deal with Goodyear is said to be one of the more lucrative sponsorships in the NBA, tipping the value scale at an estimated $10 million per year. So far, four other teams have officially announced endorsement deals worth five to eight million dollars, including the Boston Celtics (General Electric), Sacramento Kings (Blue Diamond), Brooklyn Nets (Infor), and Philadelphia 76ers (StubHub).
On a nice side note, the Cavs and Goodyear have pledged to donate $1 million in support of STEM (Stimulate Excellence in Science and Mathematics) programs in Cleveland and Akron public schools.
Nike and the Cavaliers will unveil their new uniforms this summer. The colors of the new jersey are expected to remain the same (navy, wine, gold, etc). For avid fans, the Cavs' team shop already has Goodyear-related merchandise for purchase.
The Exclusive Co-Branded Collection is available now @CavsTeamShop! @goodyear x @Cavs #MoreDriven pic.twitter.com/nMmgD6bevw

— Cavaliers Team Shop (@CavsTeamShop) May 15, 2017