Cavs' Dahntay Jones rips into Donald Trump for supposed "locker-room talk"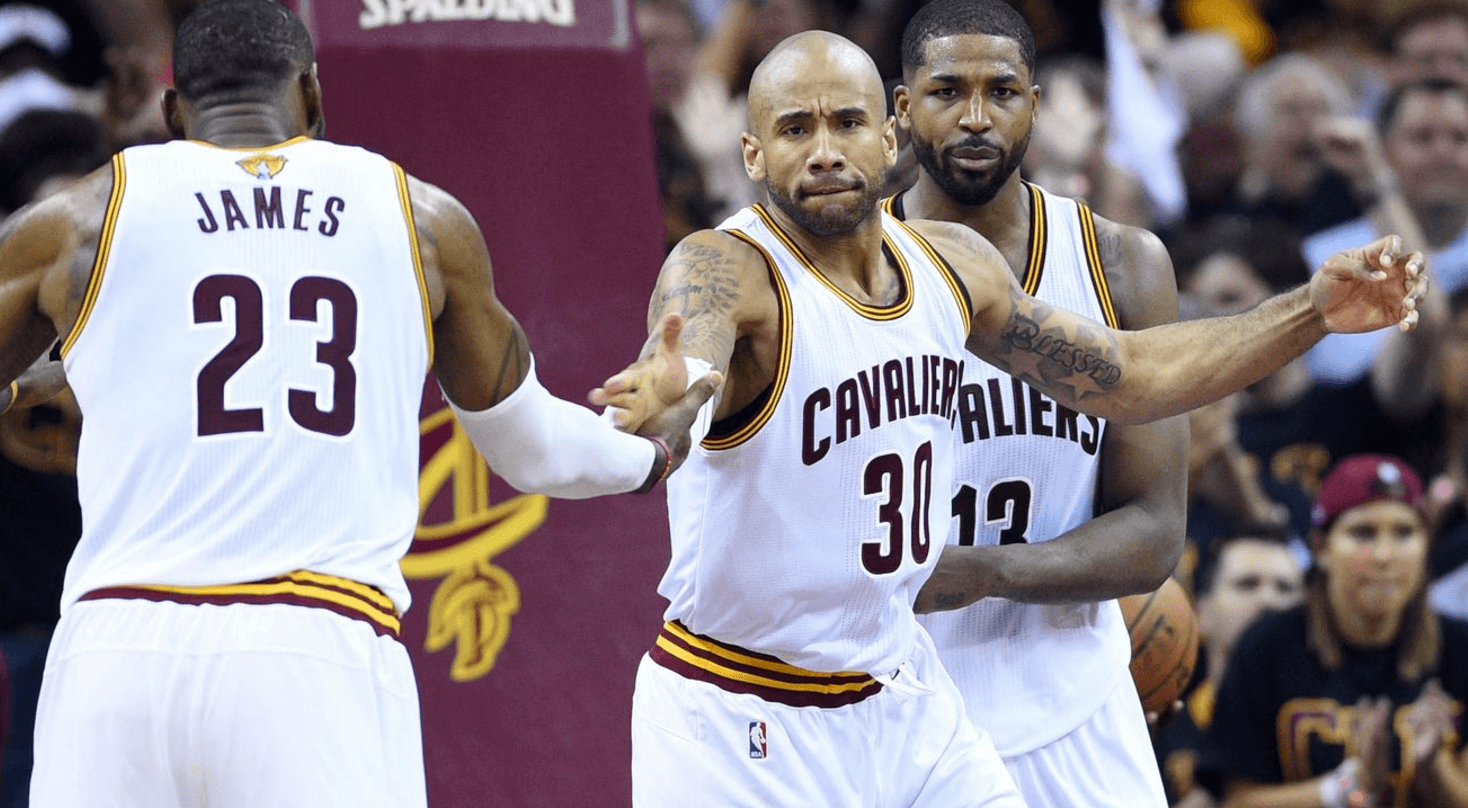 He claims it's "locker-room talk," but Dahntay Jones has a very different view on Donald Trump's recent statement.
There has been a whirlwind of drama surrounding the presidential campaigns over the past couple of days after a disgusting video from of a Billy Bush interview with Donald Trump leaked where the 2016 Republican presidential candidate essentially self-promotes sexually assaulting women.
RELATED: LeBron James had to pick up laundry after the Cavs game Saturday, and he was furious
After apologizing for the tape, Trump tried to explain the way he spoke in the tape, calling it "locker-room talk," meaning that's what guys talk about in the locker room before and/or after a game. According to Cavs' forward Dahntay Jones, Trump could not be more wrong.
Per Joe Vardon of Cleveland.com:
"I thought it was an unfair characterization of what goes on in our locker rooms," said Jones, a Cavs reserve guard/forward who took to Twitter to denounce Trump's claim on Sunday. "I thought it was basically ignorant and I just didn't agree with it."
Here's Jones' tweet about Trump's comments.
Claiming Trump's comments are "locker room banter" is to suggest they are somehow acceptable. They aren't.

— Dahntay (@dahntay1) October 9, 2016
Trump's comments came in what he thought was a private, one-on-one interview with Access Hollywood's Billy Bush. In the video, Trump is heard making lewd comments about grabbing women in their private areas. Jones was disgusted when hearing it, and had to speak out when Trump claimed it was something that men talk about in the locker room.
RELATED: LeBron announces his endorsement for President of the United States
"When I initially heard it, it made me uncomfortable and I knew it was wrong just in general," Jones said. "As I kept hearing it and hearing it, it just naturally came to me to say how I felt."
This response by Jones comes after LeBron James, likely the most influential guy in all of Ohio, publicly endorsed Democratic presidential candidate Hillary Clinton.
"We talk about all types of different issues. We talk about politics, we talk about basketball, we talk about women," says Jones. "But we never make the conversation about making sexual advances at women, taking advantage of women. Those are just things that doesn't go on in our locker rooms.

"There are conversations that we have amongst men that's never in that tone or never insensitive as that tone was. Women are a topic for men in general but it's not in that direction. And it just wasn't fair to characterize what goes on in our locker room."