Cavs news: Cedi Osman has been dealing with back spasms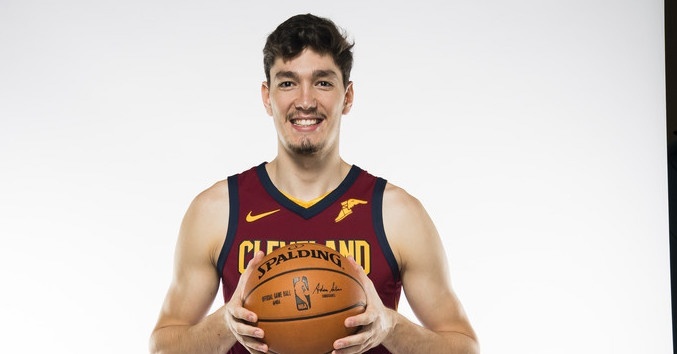 During the Cleveland Cavaliers' annual Wine & Gold scrimmage at the Quicken Loans Arena on Monday, Cedi Osman wasn't able to see action, leaving some fans wondering if there's something wrong with the Turkish forward.
Dave McMenamin of ESPN, however, has made it clear that Osman is experiencing back spasms, which explains why the Cavs rookie was held out of the glorified practice game.
Other than James, Cavs rookie Cedi Osman was the only other player not to see action Monday. Lue revealed the swingman has been suffering from back spasms the past several days that have also kept him out of practice.
More than anything, the Cavs might just be practicing caution in their usage of Osman in practices as they prepare for the upcoming regular season.
Cedi Osman isn't expected to see plenty of minutes in his first season for Cleveland, having an abundance of experienced players that share the same position as him. Nevertheless, the Cavs are seeing promise in him, whom they signed to a three-year $8.3 million deal back in July.
Osman was drafted by the Minnesota Timberwolves in 2015 and was immediately traded to the Cavaliers. Osman, however, took his talents to Europe for the next two years, before agreeing to a contract with the Cavaliers in the summer.