Cavs Are Not Involved In Any Trade Talks Surrounding Kevin Love, As Per David Griffin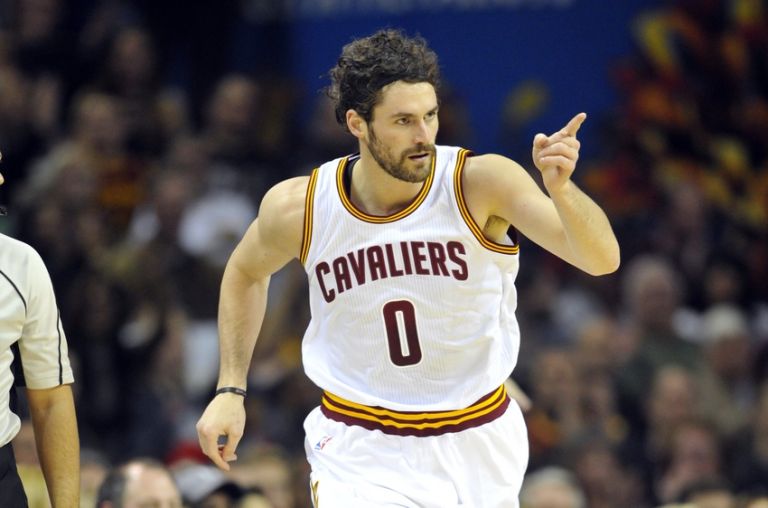 After the recent shakeup in the Cleveland Cavaliers' coaching staff, the idea that no one is untouchable in the roster was reinforced. But obviously, that doesn't apply to LeBron James and those with no-trade clauses in their contracts,
RELATED: Some Cavaliers Initially Thought That Kevin Love Was Being Traded As Per ESPN
Another name that has been tossed around in trade speculations is that of three-time All Star Kevin Love. It's been that way since last season when the veteran power forward encountered difficulties in finding his niche within the Cavaliers' scheme of things. After showing some promise to begin the season, Love is now back to being relegated since Kyrie Irving returned.
This did not help in fanning down the trade talk flames. In fact, it was even reported that some of the Cavs' players thought that Love was traded when they were gathered by GM David Griffin to break the news of the coaching change. However, Griffin shot down all the speculations surrounding Love's status during an appearance in Cleveland's ESPN 850 AM and Brian Windhorst wrote about it in his recent article.
"You'd have to go a long way to convince me that we're a better team winning in the Finals without a player like Kevin on our team. We've never once put together an offer involving Kevin, nor have we taken a call on an offer for Kevin."

"We think very highly of Kevin, and we believe Kevin thinks very highly of this situation. But I can also tell you that we have been very clear from the beginning that there's no such thing as untouchables."

"You're either all the way in or all the way out in this process, and we believe our guys are all the way in. If it remains that way, then we are going to try and augment the group at the bottom and try to get some additional depth, and that's what we'll do. We're not going to be afraid to do what needs to be done if something more significant comes along."
Oddly enough, this vote of confidence from Griffin doesn't help that much in alleviating the uncertainty. Remember when he had the same message for David Blatt last year?
A lot of factors come into play. Love is the owner of a five-year $112 million dollar contract, although his numbers and performance do not justify the money. But the Cavs are entering a new era with coach Tyronn Lue at the helm and he has publicly stated his intent to give Love better opportunities.
RELATED: James Jones Gives Significant Vote Of Confidence Towards Tyronn Lue
Two games have passed and Kevin Love still does not look like someone that is untouchable. But a couple of games is a very small sample size. Lue and Love will have more games to try and improve the latter's play for the betterment of the team.
But as each day's worth of work passes, the trade deadline also approaches. Will David Griffin's message stay true?