Cavaliers head coach Tyronn Lue to hold watch party for tomorrow night's Game 6 bout between the Bucks and Raptors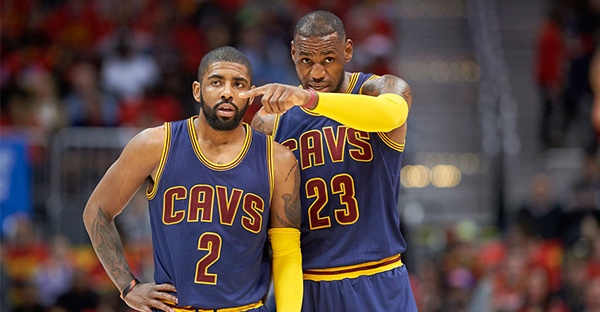 Cleveland Cavaliers head coach Tyronn Lue is preparing his team for the next round of this year's NBA Playoffs in a variety of different ways.
The Cavs dispatched the Indiana Pacers in their first-round matchup in a four-game sweep. Now, the defending champs are waiting to see who their opponent will be in the semifinal round — the Milwaukee Bucks or Toronto Raptors.
Currently, the Raptors are leading their series against the Bucks, 3-2. After today's practice session at Cleveland Clinic Courts, coach Lue told reporters that he will be hosting a watch party for tomorrow night's Game 6 bout between the Bucks and Raptors.
"I'm bringing the staff over to the house tomorrow," Lue said. "The coaching staff, everybody that works in this building, so like, 60 or 70 people. They're gonna come over to my house, eat, and watch Game 6. Just happy to have everybody at the house. The whole staff, you know? Basketball operations at the house and watch the game. Chef T (Cavaliers team chef Terry Bell) is gonna cook and just hang out."
Coach Lue's media session nearly took a more serious tone when a reporter asked him what they'll be looking for when watching the game tomorrow. However, the second-year head coach says tomorrow is more of a "friendly get together."
"No, this is more of a friendly get together for everyone," coach Lue said with a smile. "You know, everyone that's here, a part of the staff, a part of the basketball operations. We invite every worker. It's more (about) fun tomorrow. You know, just getting guys together, having food, and being able to celebrate our secretary's birthday. She doesn't know it yet, but we got her a cake and stuff like that, so it's gonna be a fun time."
When asked if he was planning on watching tomorrow's NFL Draft with the staff at his watch party, coach Lue gave a focused reply.
"No," Lue said abruptly. "I am (a fan of football), but it's basketball season. It's playoff time."