Cavaliers clinch playoff berth with win over Lakers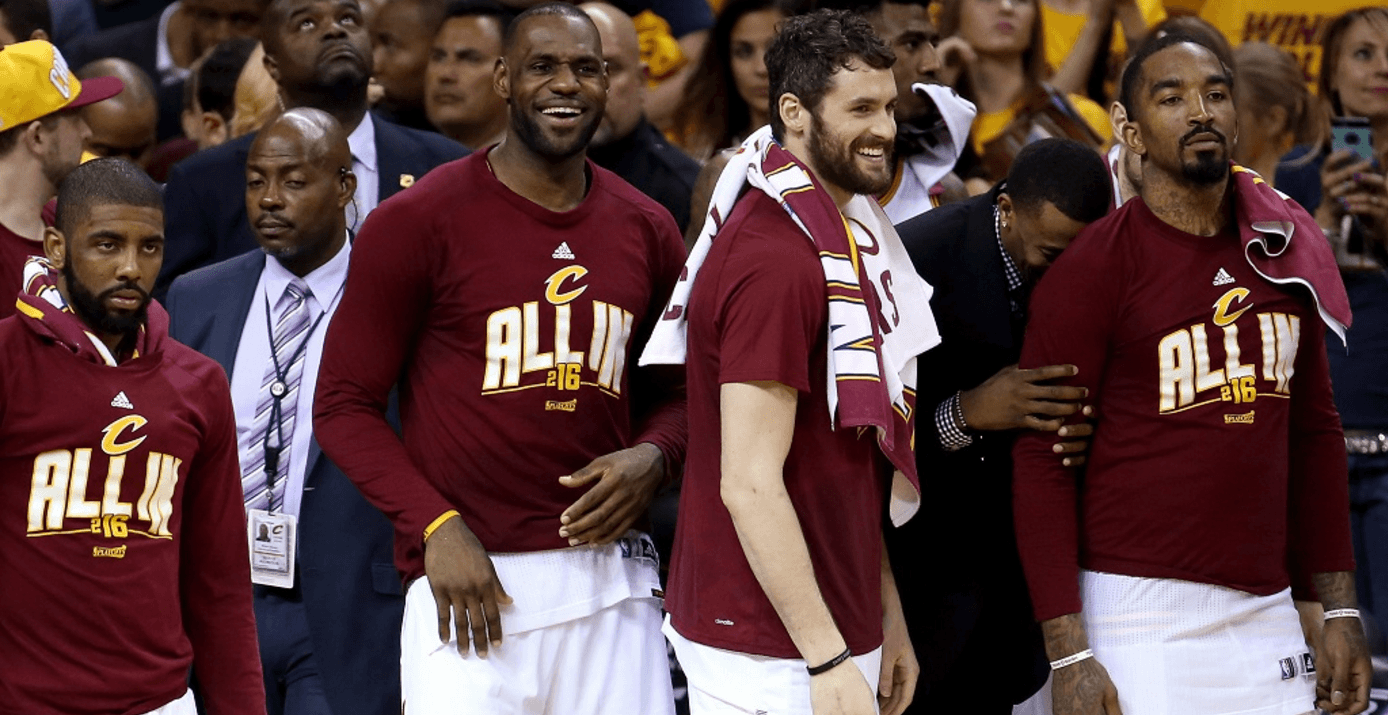 Well, Cavaliers fans, your team has done it — again. With last night's 125-120 come-from-behind victory over the Los Angeles Lakers, the Cavs officially became the first team in the Eastern Conference to solidify a place in this year's NBA Playoffs.
Cavs clinch playoff spot. Final: Cavs 125, Lakers 120. Irving 46p; James 34p,7a,6r; Love 21p,15r. LA Russell 40p. CLE 53%,10TO; LA 52%,6TO

— Jason Lloyd (@JasonLloydNBA) March 20, 2017
The Cavs, who are currently leading the Eastern Conference standings by two and a half games over the Boston Celtics with a 46-23 record, have been dealing with quite a few set-backs this season, including injuries to key members of the team and acclimating newly-acquired players into their rotation. So, this bit of good news is obviously nice to hear.
The Cavs, who will be making a third consecutive appearance in the playoffs, are led by their Big Three: LeBron James, Kyrie Irving, and Kevin Love.
So far this season, James, now in his 14th year in the NBA, is averaging 26.2 points, 8.8 assists (career-high), and 8.4 rebounds in 37.6 minutes per game. "The King," as James is justly known, is no stranger to postseason basketball. In fact, James has participated in the playoffs 11 consecutive years (since 2006). Three championship rings and NBA Finals MVP Awards later, James' legacy is already firmly in place.
Irving, a man known by some as "Uncle Drew," is becoming one of the greatest point guards we have ever seen in a Wine and Gold uniform. Often times, his on-court wizardry sends both sides of the crowd into "What did I just see?" modes of thinking. In his 61 games played this season, the crafty ball-handler is averaging 25.5 points, 5.8 assists and 3.4 rebounds in 35.1 minutes per contest.
Love, Cleveland's 6-foot-10 double-double machine who only recently returned from a knee injury that kept him out of action for 13 games, is averaging 19.8 points, 11.1 rebounds and 1.8 assists in 31.6 minutes per game. Having Love back in the rotation causes serious problems for opposing sides. "K-Love," as Love is affectionately known amongst his fans, is one of the best stretch fours in the game today. He can knock down three-pointers with deadly efficiency and posts a double-double nearly every time he takes the floor.
With just 13 games remaining in the regular season, the Cavs will need to keep their eyes on the ultimate postseason prize: the Larry O'Brien trophy. As last year's champions, the Cavs know what it takes to kiss that golden basketball at the end of the season.