Report: Cavaliers' Big Three will play despite rumors of rest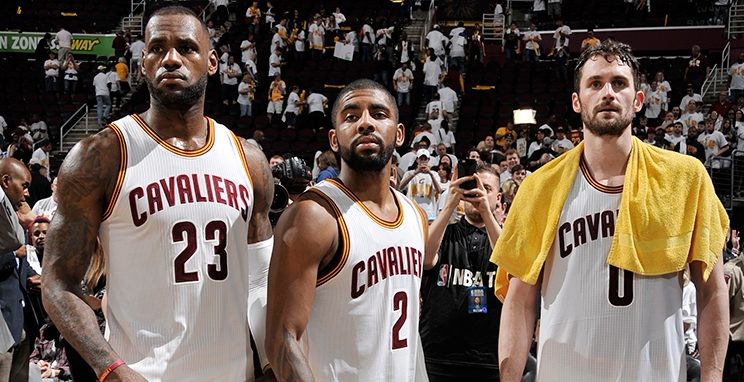 Tonight, the NBA's defending champion Cleveland Cavaliers have made their way to Oklahoma City for a match-up with the Thunder inside Chesapeake Energy Arena at 8:00 p.m. EST on TNT.
The Cavs, who have won six of their last seven games, are certainly on a hot streak; the team seems to be coming together.
After last night's 132-117 win over the Indiana Pacers, Tyronn Lue, Cavs Head Coach, suggested that Cleveland's Big Three of LeBron James, Kyrie Irving, and Kevin Love, might be held out of tonight's nationally televised game for rest, but after a lot of speculation, it turns out they will indeed play in tonight's game.
Ty says the guys want to go and he hopes to get Derrick Williams on the floor with 2nd unit

— Fred McLeod (@CavsFredMcLeod) February 9, 2017
As Fred McLeod of Fox Sports Ohio reports, Derrick Williams, who the Cavs signed to a 10-day contract earlier today will likely see playing time with the second unit.
So far this season, James is averaging 37.6 minutes per game. That's his highest minutes average since returning to Cleveland and ranks second in the NBA behind Kyle Lowry's 37.7 minutes per game. Furthermore, The King has surpassed the 40-minute threshold in six of the Cavs' 20 games since Christmas. So, at some point, Coach Lue will have to consider resting the three-time NBA champion — just not tonight.
Cleveland's four-game road trip has gone well so far. Let's see if they can keep their momentum rolling.