On Friday, news broke that Carmelo Anthony would not be returning to the Oklahoma City Thunder next season. With the Thunder over the luxury tax threshold, they are looking to save money wherever they can, and Anthony is the obvious place to start. In fact, moving on from Melo would save the ownership group $107 million this season.
OKC has a few different options in parting ways with Anthony. They can waive him, and then choose to stretch out his cap hit over multiple seasons. They can buy out his contract, or they can just trade him to another team. Enter the Cleveland Cavaliers!
But wait, LeBron James just left the Cavs. Cleveland isn't in win-now mode anymore, why would they want Anthony?
Well, Anthony isn't exactly a centerpiece on a championship-level team anymore. Last season for the Thunder, he averaged 16.2 points and 5.8 rebounds in 32.1 minutes while shooting 40 percent from the field and 36 percent from beyond the arc. His points per game, minutes per game, and field goal percentage were all the worst of his career.
At $28 million for 2018-2019, Anthony is clearly a negative trade asset. His performance simply doesn't make him worth the $107 million that Oklahoma City would need to spend on him this season. However, if Anthony makes it to free agency, he will suddenly be in high demand, because a player of his caliber is a bargain on a minimum contract.
So why would the Cavaliers even consider trading for him?
Carmelo Anthony is owed $28 million this year, but he is also on the final year of his contract. This means that although he isn't worth his contract, he still has some value to other teams, even if he is waived immediately after being traded. The cap hold that his contract would have would expire after the season, clearing up $28 million in cap space for next summer.
However, unless the Thunder are able to trade Anthony to a team with over $28 million in cap space (with the only option currently being the Chicago Bulls), they will need to take back the same amount of salary in return. This wouldn't save OKC any money, so the only incentive they have to trade Anthony is if they get an opportunity to improve the rest of their team.
It just so happens that the Cavs have some solid veteran role players and an All-Star power forward who is a perfect fit for the Thunder's offensive system.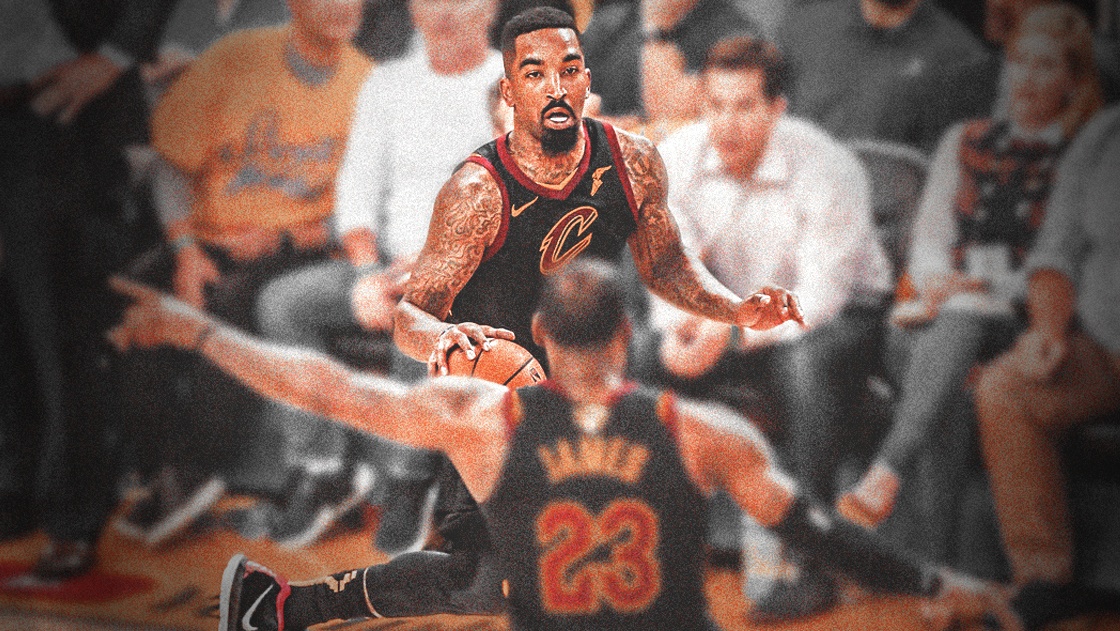 If Oklahoma City is serious about contending for the next few seasons, Cleveland has some players that should be very attractive to general manager Sam Presti. Love is obvious, as he would be a great fit next to Steven Adams. His rebounding, passing, and presence off the ball would be terrifying with Russell Westbrook as the primary ball handler. George Hill's defense and shooting would make him a great backup to Westbrook, and any team would be glad to have a shooter of Kyle Korver's caliber. Even J.R. Smith and Tristan Thompson might have some value as rotational players.
In order to get rid of Anthony and acquire good players, the Thunder will have to give up something. That something would come in the form of future first-round draft picks. OKC could give the Cavs their 2019, 2021, and 2023 first-rounders in addition to a larger package of players.
Something like this works:
Oklahoma City receives: PG George Hill, SG Kyle Korver, PF Kevin Love
Cleveland receives: SG Terrance Ferguson, SG Alex Abrines, SF Carmelo Anthony, SF Kyle Singler, PF Patrick Patterson, first-round draft picks in 2019, 2021, and 2023
That's a very complicated trade, but it makes sense for both sides. The Thunder not only rid themselves of Anthony, they also gain another All-Star in Love, along with two very good backup players. Hill will be a free agent after the season, with Love and Korver doing the same a year later. OKC's cap situation would be much better after this.
For the Cavs, Anthony would likely be waived right away. There's no sense in stretching him, as Cleveland doesn't need that cap space this year anyway. Anthony could then latch onto a championship contender like the Houston Rockets or Los Angeles Lakers, both of whom are rumored to have interest in him.
The players that the Cavs get in this deal aren't anything special. Terrance Ferguson is 20-years-old and won't be a restricted free agent until the 2021-2022 season. Alex Abrines is a 25-year-old sharpshooter from three-point range who will be an RFA after this year. Cleveland could let him go and gain $5 million in cap space, or they could keep him around long-term.
Singler will play for just under $5 million this season, with a team option for 2019-2020. As he isn't very good, the Cavs would almost certainly decline it. Patterson has a player option for 2019-2020, and is actually a solid power forward. He should have re-trade value around the trade deadline.
The real prize for the Cavaliers is the addition of three first-round picks.
The Thunder are a good team right now, so that 2019 pick may not be that valuable, but in 2023, Love and Westbrook will be 34, and Love 33. Age catches up to every player, and it may end up hitting Westbrook especially hard, as he relies so much on his athleticism to be effective.
This trade wouldn't help the Cavs right now. It would make them a significantly worse team this season. But that's not the point of this deal. Cleveland would gain assets for the future in order to aid the rebuild.
Carmelo Anthony could end up helping the Cavaliers after all, just not in the way that one would've thought two years ago.