The Q is once again making some noise as the Cleveland Cavaliers have started to find their groove after GM David Griffin tinkered with the lineup to fill positions in question. A glaring hole since day one has been the absence of a rim protector and after months of opposing players having their way in the Cavs paint; a package from Russia came in, courtesy of the Denver Nuggets.
Timofey Mozgov, a player whom Coach David Blatt previously worked with and highly coveted in his rookie coaching season, has finally arrived in Cleveland. Even though he was brought in for a steep price, Mozgov has been money thus far. "Mozilla," as some people refer to him, has all the capacity to excel at his position, especially with the absence of a true, reliable backup center. With his length, aggressiveness, and playmaking abilities, how does Mozgov stack up against the greatest big men who have donned the Wine & Gold thread?
Let's take a quick look at three of the best name centers in Cavaliers' history: Brad Daugherty, Zydrunas Ilgauskas, and Shaquille O'Neal.
Daugherty's resume features an array of accolades, deep playoff stints, and statistical brilliance in 12 years as a Cavalier. Although his career was short-lived, he still maintains a strong hold of the "top Center of all-time" spot for Cleveland with his retired #43 jersey hanging in the Q's rafters.
Z was the Cavs' most passionate big man and helped the franchise reach their highest plateau in 2007, where they reached the NBA Finals. Although his career was blemished by a number of injury-riddled seasons, he stayed in Cleveland's heart while LeBron led the Cavaliers' soul. Like Daugherty, Z also has his #11 jersey retired by the Cavaliers after playing 13 seasons with them.
Shaq shouldn't even be a serious consideration because as a Cleveland Cavalier, he hardly made an impact, but he's here out of respect to his reputation as an all-time great Center. His numbers were obviously down and he battled through injuries in his single season with the Cavs. He was acquired mainly to neutralize Orlando's Dwight Howard in the playoffs at the time – we all know how that never ended up happening.
Timofey Mozgov will rarely score as much as Daugherty or Ilgauskas, and probably won't make headlines like Shaq did, but anything short of a double-double with a couple of blocks would be considered a letdown. In today's NBA, the trending style of play no longer requires Centers to constantly attack down low; champions from the past 5 years did not need to go to the post that often. For example, Chris Bosh was relegated to play in the high posts and well as the perimeter during Miami's title runs, while Tim Duncan, with all due respect, was no longer the focal point of San Antonio's offense last year. Mozilla's will always make an impact on the game despite his rare touches due to his athleticism and size, which make him a very active glass-crasher. Even though his blocks are not at an elite level, his mere presence makes it very difficult for opponents to get comfortable around the basket. In times of need, he's also shown glimpses of offensive fluidity as he can stroke it from 15-feet and has the ability to finish with either hand down in the post. He doesn't have the footwork of Hakeem Olajuwon, but who does? His offensive skill-set is still an underrated and continuously developing part of his game.
RECOMMENDED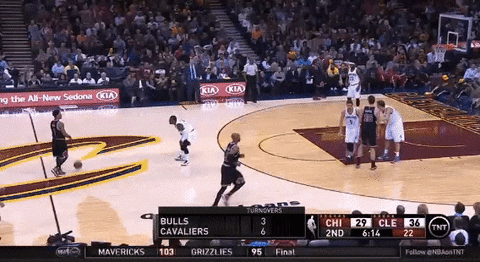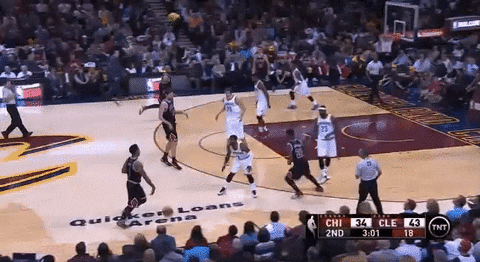 Timofey Mozgov is absolutely far behind Cleveland's "GCOAT," but as far as impact goes, he is a perfect fit and a major piece of the puzzle to a Cavaliers squad that is poised to become Cleveland's best team of all time.