Brad Stevens pays ultimate respect to LeBron James during All-Star practice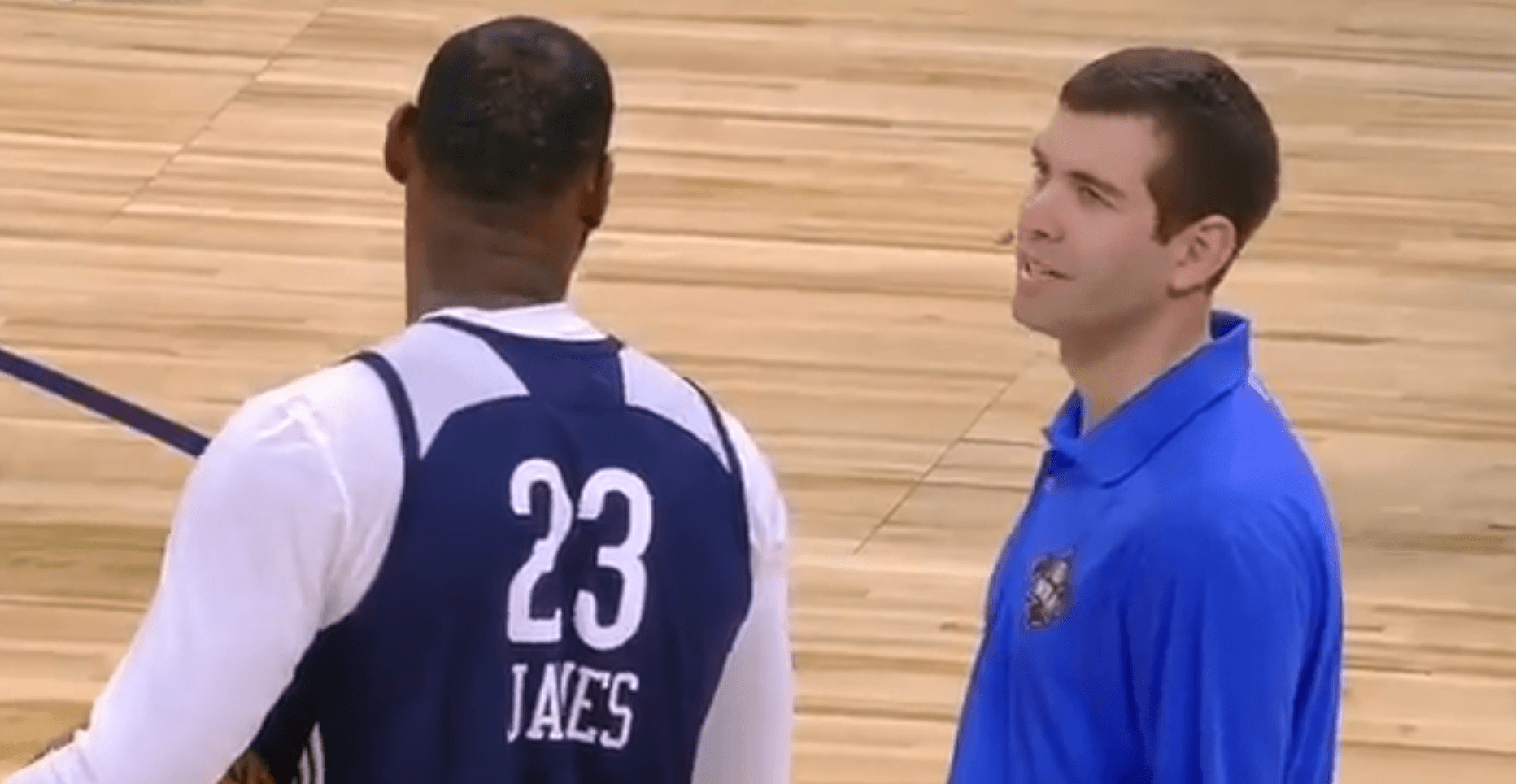 LeBron James was the leading vote-getter for the 2017 NBA All-Star game, garnering a whopping 1,893,751 fan votes to be named a starter in New Orleans. For James, it will be his 13th consecutive All-Star game, but he'll be led by Boston Celtics' head coach Brad Stevens.
Although it's been a stellar season for James, he's played more minutes than anyone expected, second most in the league at a little over 37 per night. That has been the topic of discussion over the last couple of weeks, but James said he's fine with his minutes, especially now that his teammate Kevin Love will be sidelined for about six weeks following minor knee surgery.
For Stevens' first All-Star game as a coach, and he'll be coaching an Eastern Conference squad that has lost five of the last six games. During Saturday afternoon's All-Star practice, Stevens was mic'd up with James, where the two discussed James' minutes count. As the leader of the All-Star team, Stevens gave the respect James deserves, asking him how many minutes he'd like to play and adjusting everyone's minutes count from there.
Stevens: "LeBron, tell me what you think [you should play] minutes standpoint. We'll start with you and go from there."

James: "24, 28 minutes."

Stevens: "That about what you want? How many years you been in this?"

James: "13 Straight."

Stevens: "That's pretty special."
Stevens and James then continued to talk about the excitement of All-Star Weekend in what was a pretty cool exchange between a player and coach who could see each other in the playoffs in a couple months.
Coach Stevens micd up, talking with LeBron James pic.twitter.com/kFT4mMxdfU

— Celtics Network™ (@celticsnetwork) February 18, 2017