Brad Stevens doesn't give any credence to rumors that Isaiah Thomas rubs teammates the wrong way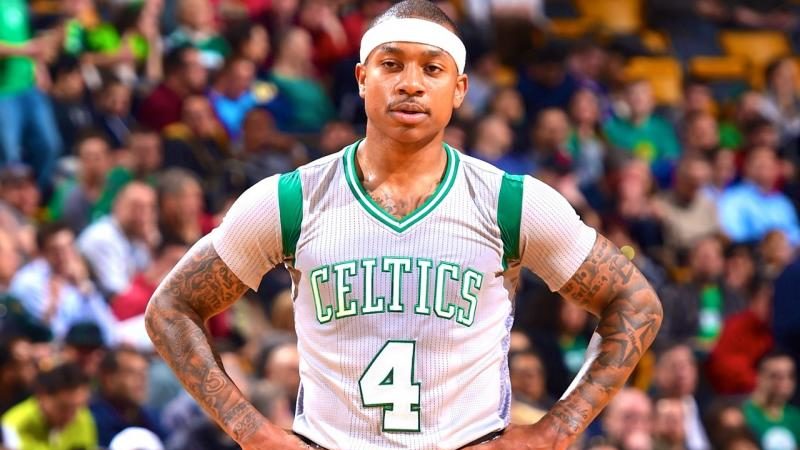 Shortly following the blockbuster trade that sent All-Star point guard Kyrie Irving to the Boston Celtics in exchange for a package headlined by fellow All-Star point guard Isaiah Thomas, there were reports stemming about Thomas' dealings with his teammates.
There was chatter about him not rubbing off on his teammates in the best manner. In light of that, Celtics head coach Brad Stevens brushed off this notion during a question-and-answer session at the Basketball Hall of Fame on Friday afternoon, via Chris Forsberg of ESPN.
Brad on report that IT rubbed people wrong way: "I don't pay attention to [reports] but if I was irked by anything that would be it."

— Chris Forsberg (@ESPNForsberg) August 25, 2017
Stevens also stated during the same interview that Thomas had a strong locker room presence that was well respected by his teammates. On top of that, a few of the 28-year-old's former Celtics teammates have come out in support of him via social media.
This punches holes through the belief that he was a difficult teammate to deal with in the locker room in Boston. He was well-beloved by the organization and its fan base. The Cavaliers are hoping that can translate over to this upcoming season in Cleveland, where they expect him to become a major contributor on and off the court.
Cleveland should not have any concerns about any matter with LeBron James still heading the roster as their unquestioned vocal and emotional leader. If anything, Thomas should acquiesce right into the mix without any difficulty.