Michael Allen Blair/Digital First Media
This has, without a doubt, been an epic off-season for the Cleveland Cavaliers. No one can stop thinking about the endless possibilities the franchise can achieve, consequently getting everyone wrapped up in the hype in some way. It's exciting, but how much of a distraction has it been to the Cavaliers players? Have they been putting in work to prepare themselves for the 82 game grind and avoid a pre-mature bust? Find out, starting on the next page!

Getty Images
Lebron James certainly has been busy since the end of the regular season. After the NBA Finals, James & his family went on a two week vacation with Miami teammates Ray Allen and James Jones along with their families. Soon after he traveled to China for a promotional tour with Nike. His Las Vegas skills camp was next on the busy agenda. In the midst of his skills camp was his looming decision regarding free agency. He made a few trips back and forth between Las Vegas and South Beach meeting separately with the Miami Heat and Cleveland Cavaliers. Once he made the decision to return home and play for the Cavaliers, he finished up business in Vegas and then headed off to Brazil for the FIBA World Cup soccer finals. After the media frenzy of his return finally subsided, LeBron began actively working out with his other Cavaliers at Cleveland Clinic Courts. This week he was in California for the filming of his movie. He posted a pic on Instagram of himself along with teammate Tristan Thompson and Clippers guard Chris Paul (above). They had been putting in work together while Lebron was in California.

Ethan Miller/Getty Images North America
Kyrie Irving
While Lebron was doing his thing, three of his new teammates were playing in the FIBA Basketball World Cup Tournament. Kyrie Irving became the starting point guard for team USA and went on to take tournament's gold medal for his country and the MVP honor for himself. Irving played very well at the point, distributing the ball and facilitating his teammates. For the tournament he averaged 12 points per game while shooting 56% from the field including 61% from behind the 3 point arc. When it came time for him to score he did it with ease. That experience will be invaluable for him as he learns to play alongside superstars LeBron and Kevin. Irving added some muscle to his frame to help absorb contact on his driver to the basket. With staying healthy his top priority, Kyrie certainly looks to be on the cusp of a breakout season.
He also did this:


Michael Allen Blair/Digital First Media
Kevin Love has also been putting in work with his new teammates. Once he was traded to Cleveland, Love immediately started working out at the Cavalier facilities. Love was supposed to be a part of team USA in the FIBA tournament, but backed out to avoid injury when he knew the trade to Cleveland was pending and imminent. Dion Waiters revealed that he and Love worked out together for two weeks in California working on pick and roll plays. Love is also in incredible shape and is much leaner than seasons past.

Christian Petersen/Getty Images Europe
After taking in the soccer world cup in his homeland, Anderson Varejao played the backup center role for Team Brazil behind Spurs center Thiago Splitter. Even though he did not start, Andy ended up playing the 2nd highest minutes per game behind Leandro Barbosa. For the tournament Varejao averaged 9 points and 8 rebounds per game. Most importantly he stayed healthy and showed he is in great shape and ready to go this season.

Basketball Australia
After playing in summer league for the Cavaliers Matthew Dellavedova manned the point guard position for Team Australia. He averaged 7.5 points and 3.7 assists for the tournament. After a surprisingly solid rookie season Dellavedova is in line for backup point guard minutes behind Kyrie Irving. Delly joined his other CAVS teammates working out at Cleveland Clinic courts after the tournament.

Herald Media Center
In addition to releasing his new burger named the "Mike Miller 3 point special" at Burger Fi in Mentor, Ohio, Mike Miller has been working out at Cleveland Clinic Courts with Lebron and other Cavs teammates. After staying healthy through the entire 2013/2014 season and Cleveland's summer, Miller is looking to help Lebron and company bring a championship to Cleveland. Miller looks to be in great shape and ready to roll for this historic season.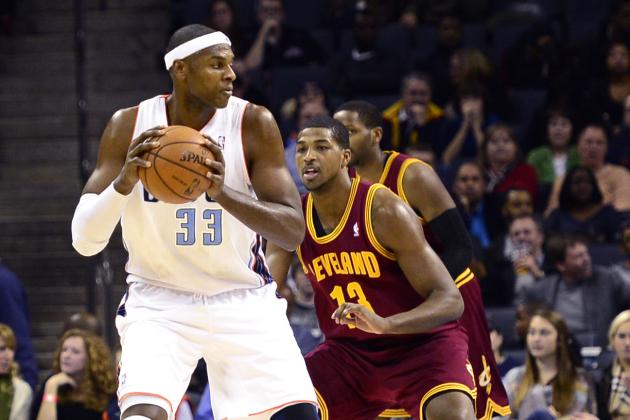 USA TODAY Sports
Another new acquisition who has been working out in Independence is veteran center Brendan Haywood. After missing all of last season with a broken foot, Haywood his looking to bounce back and prove he is healthy and can contribute minutes off of the bench. He has worked hard and gotten himself in incredible shape and has been playing 5 on 5 with CAVS teammates.

Joshua Gunter, The Plain Dealer
Dion Waiters has worked maybe as hard if not harder than any other Cavalier this off-season. He was chosen by the USA select team who worked out against the FIBA Team USA players in practice to start his offseason. After the USA basketball experience, Dion began working himself into his anticipated role on the Cavaliers. Knowing that with Lebron, Love & Irving on the floor, he will get many open looks; thus, Waiters worked on his pick and pop jumps shots. He has become leaner and looks poised to have a breakout season. Some in the media have gone as far as saying Waiters could become an All-Star this season.

Ken Blaze/USA TODAY Sports
After doing some charity work overseas, veteran free agent acquisition Shawn Marion joined his new Cavs teammates on the practice floor after signing his 1 year contract on August 17th. At 36 years old, Marion has continued to keep himself in great shape each season. He will look to take some pressure off of Lebron James this season, especially on the defensive end of the court.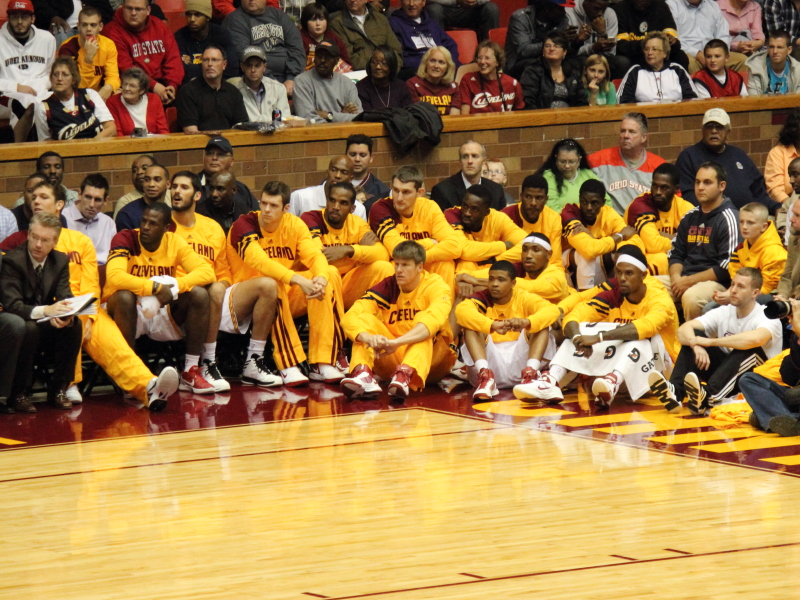 Nate Smith
Many of the other Cavaliers such as James Jones, 2nd round pick Joe Harris and summer league invite Alex Kirk have also been working out in Cleveland, preparing themselves to help the Cavs in anyway possible so they can enjoy the ride with the team in this exciting season. There is a definite sense of commitment by all of the Cavaliers players to put in the hard work needed to bring this city a championship. The road started on Saturday, September 27th with the opening of training camp. If the players used their entire summer wisely, then the road could end next summer with the Larry O'Brien Trophy in Cleveland, Ohio.