Bayern Munich Star Mario Gotze Chooses His Most Entertaining NBA Players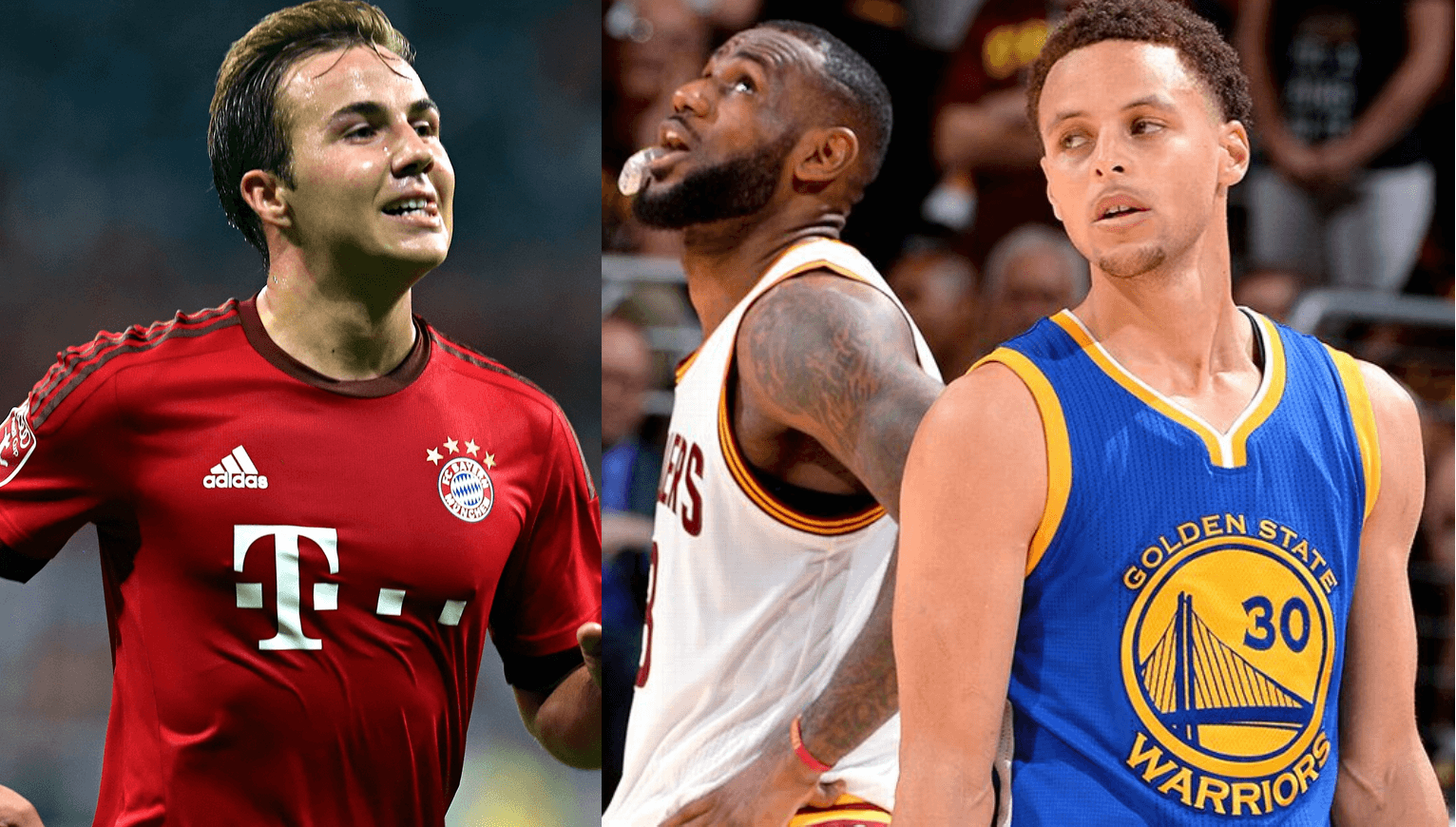 Mario Gotze, the star soccer player for Bayern Munich was asked to select his most exciting athletes to watch outside of football.
Rafael Nadal and Novak Djokovic were two names that came up from the tennis side of things, and then Gotze shifted towards the basketball side of things, and named his favorite NBA players.
RELATED: Stephen Curry takes Shot At Cavs Ahead Of Matchup
.@warriors' @StephenCurry30 or @KingJames? Who is Mario #Götze's most exciting athlete to watch right now? pic.twitter.com/C2M1mvjZcw

— FC Bayern US (@FCBayernUS) February 1, 2016
So it looks like its often down to either Stephen Curry or LeBron James as everyone's favorite player, and it will be interesting to see if the coaching change of the Cavaliers will catapult James back into contention for the MVP award, and in turn, silence the talk of the best players in the NBA.