Ever since he assumed the role of head coach, Tyronn Lue has been blamed for all of the Cleveland Cavaliers' problems. A lack of offensive design creativity, a tendency to keep struggling players on the court, and a refusal to play rookies outside of Cedi Osman recently has made Lue the center of attention when things go wrong.
But a closer look at things outlines that Lue's strategy may not be the issue.
Defense is not the Cavs' strength, but let's imagine for a moment that their defensive performance is solid. What then, would prevent the team from winning the NBA Finals?
Lue is not entirely blameless. The Cavaliers' offense generally consists of LeBron James holding the ball in isolation, and either taking the shot himself or passing the ball to an open shooter.
The other four players move around and try to get set for an open three-point shot. Aside from James, Jeff Green, and Jordan Clarkson, the Cavs don't really have another player who can consistently drive to the basket. This is one area where Dwyane Wade gave the team a veteran presence where it was needed.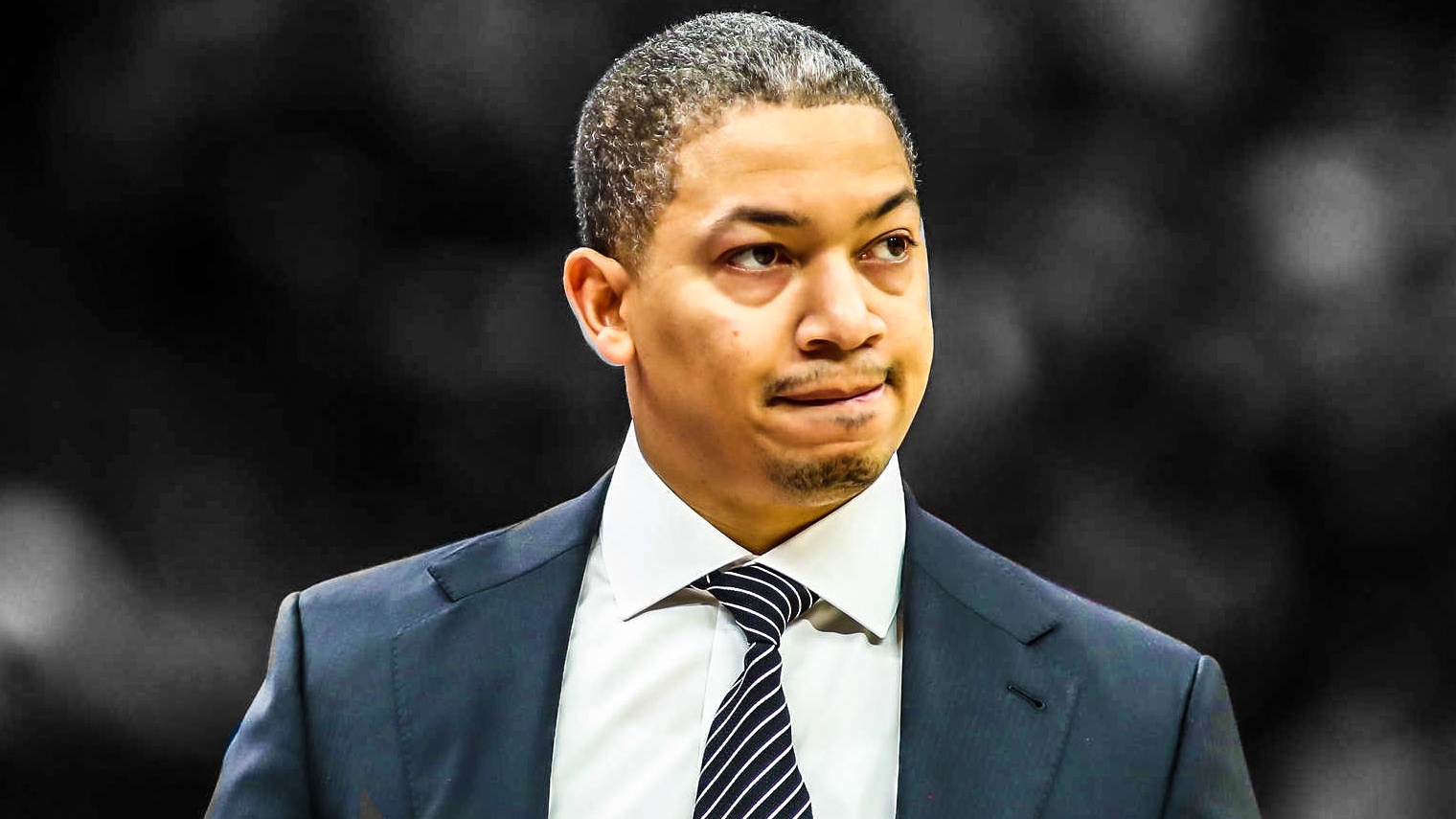 Coach Lue has admitted that the Cleveland offense has become predictable. The lack of strategical diversity has allowed teams to key in on either slowing down James or locking down the perimeter. The problem lies in the fact that James is surrounded by a team of very good role players, but no other star. Once Kevin Love returns from his injury, this will change. Love's shooting ability and interior presence will open up the offense for all of the other players, and give Lue more options for plays.
There are times when Lue makes a completely understandable and justifiable coaching decision, but it doesn't work out in his favor. For example, Lue kept Kyle Korver in the game against the San Antonio Spurs on February 25th, despite his shooting struggles. Korver finished 2-7 from three-point range, a 29% clip.
Coupled with Korver's sub-par defense, this was the wrong move in hindsight. But, had Korver made just one more shot, his percentage would have skyrocketed to 43%. A minuscule difference that led to a large impact. Had Korver made that extra shot, Lue would have avoided the backlash. But because he trusted his player and the impact a shooter like Korver has on defenses even without the ball, he instead drew the ire of fans.
And this is where the real "issue" lies; Lue has not proven himself to be an elite strategical coach, but his methods should be working, at least in theory. The Cavs have a tendency to have multiple players "off" on the same night. Here are the shooting percentages for some players in each of the last five games:
Kyle Korver – 38%, 55%, 29%, 50%, 33%
J.R. Smith – DNP, 22%, 13%, 20%, 50%
Jordan Clarkson – 43%, 50%, 50%, 46%, 43%
Cedi Osman – 50%, 75%, 17%, 80%, 29%
Jeff Green – 17%, DNP, 67%, 33%, 33%
George Hill – 30%, 53%, 14%, 46%, 20%
Rodney Hood – 36%, 55%, 33%, 36%, 43%
LeBron James – 50%, 52%, 56%, 44%, 72%
While this is a small sample size, it shows some of the volatility of the Cavs' offense. That's the biggest problem; inconsistency. James can be counted on to be effective pretty much every night, but aside from him, the Cavs aren't a dependable squad. And without a secondary offensive focal point, the problem is compounded.
It becomes very difficult for the Cavs to score when their top shooters aren't performing well. That sounds obvious, but teams like Golden State and Houston can survive an "off" night or week from a few of their scorers because they have more stars to rely on.
This problem will be lessened once Kevin Love returns, but this is another area where Kyrie Irving is sorely missed. Even if shooters like Korver and Smith weren't hitting their shots, teams still had to gameplan for three superstars, and it was impossible to stop them all. But now, the Cavs are down to one star, and it's showing. But Love's return will begin to make things right.
Before going down with a hand injury, Love was shooting 46%, 40% from three-point range, and scoring 18 points per game. His ability to make a shot from deep while being a force inside greatly opens up the Cavs' offense. He has not yet played with Larry Nance Jr., but that combo should be fun to watch. Nance's athleticism countered with Love's skill surely is a versatile frontcourt.
Nance's play style and strengths compliment Love's more so than Tristan Thompson, and Nance's superior defense should help Love in that regard. Teams will be forced to devote less attention to either LeBron James or the Cavs' role players, and that's an easy call. The shooters will get more open looks because of this. Love was having his best season as a Cavalier, and a big reason for that was how Lue was using him.
Tyronn Lue is not a perfect coach, but his so-called "mistakes" have not been strategical missteps. He trusts his players, and once they are all healthy and up to speed, the Cavs should start winning on a more regular basis.