On Sunday, the Cleveland Cavaliers broke their 12-game losing streak by upsetting the LeBron James-less Los Angeles Lakers. The Cavs, now 9-35, still own the NBA's worst record. The victory was their first since December 18th, and that losing streak was the team's longest since Cleveland set the single-season record for consecutive losses with 26 back in 2010-2011.
The team's performance so far is not at all what was envisioned when the season began; this group was supposed to contend for a playoff spot in a weak Eastern Conference, but instead is on pace to retain their 2019 first-round pick that otherwise would go to the Atlanta Hawks. That much is a positive; the Cavs need to be adding, or in this case, keeping, as much young talent and assets as possible.
Tanking is going to be advantageous for the Cavaliers for the next few seasons, but losing just to secure a higher draft pick is only so helpful. There must also be development, and therefore improvement. Cleveland is sorely lacking in that regard, and while it may be encouraging to believe that the Cavs are losing on purpose, that is only true to a certain point; yes, the Cavaliers should be aiming for a top draft pick now, but they are also just a terrible team, one that isn't really getting any better.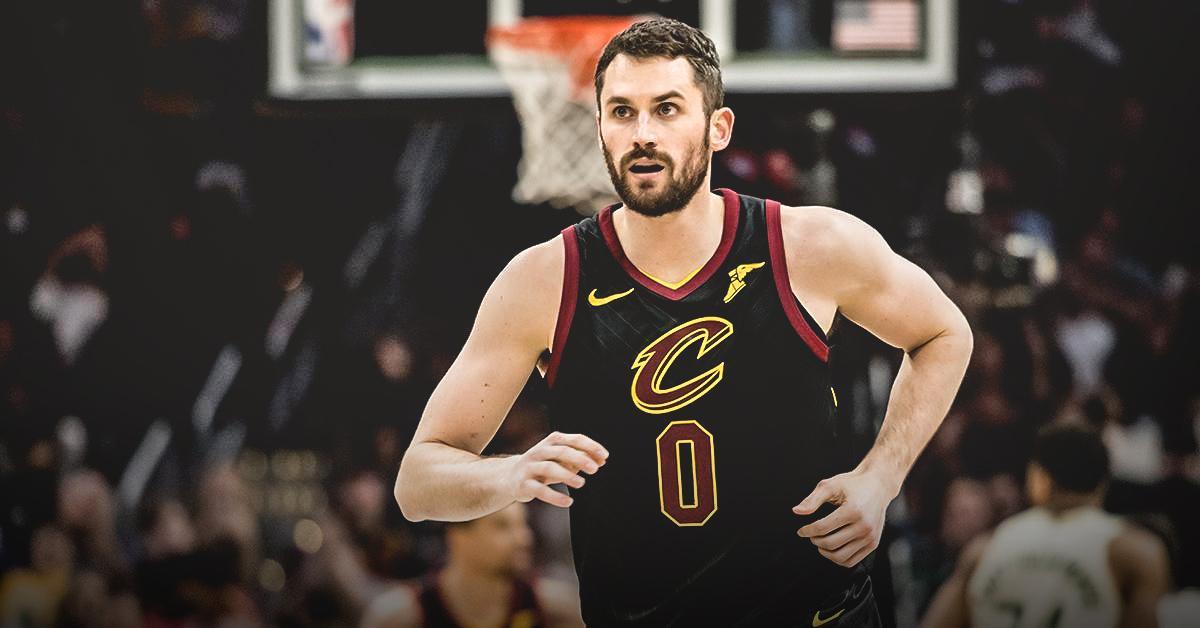 Kevin Love's injury after four games completely derailed the season pretty much from the start. With LeBron James gone, Love was the clear primary option for the Cavs. However, in the four games he did play in, Love shot just 32% from the field. After missing time in the preseason, he never had a chance to settle into a rhythm before going on the mend once again. Love's absence left a giant hole in the team that has yet to be filled. It's debatable whether the Cavs would be able to win with Love, but it's abundantly clear that they cannot win without him.
Without Love in the lineup, the majority of the shots have gone to Jordan Clarkson and rookie Collin Sexton. After an abysmal end to the season last year, Clarkson is having arguably the best season of his career, and is one of the best bench scorers in the NBA. The problem is that while Clarkson is shooting much better than he did last season, he is still a ball-hog. When he has the ball in his hands, his tunnel vision activates, and nine times out of ten, he is going to shoot the ball, whether he gets a good look or not.
The same can be said for Sexton, although his issues are more worrying. He still loves the deep two-point shot, otherwise known as the worst shot in basketball. His court vision is sorely lacking, and as a point guard, that simply cannot be the case.
Sexton needs to be able to create opportunities for his teammates to score, and his 2.8 assists per game mean he isn't doing that well enough. Sexton must be able to run the offense, handling the ball and doing more than just scoring. Otherwise, he'll end up as a glorified shooting guard who can't shoot all that well. He is only 20 years old and has plenty of time to develop, but he isn't really that much further along in that regard than he was at the beginning of the season.
Sexton is not the only player who hasn't been developing as hoped. Far from it. Cedi Osman has not taken the step forward that many expected him to, and he and Sexton are two of the NBA's worst defenders by defensive rating. It seems like outside of Larry Nance Jr. (who is currently injured), Matthew Dellavedova, and Tristan Thompson, each member of the team either cannot stay on the court, is an inefficient scorer, or a terrible defender. These issues are compounded by a lack of a true offensive system, something that was supposed to be solved first with the departure of James and the opportunity for Tyronn Lue to actually coach, and then with Lue being replaced by a veteran coach in Larry Drew.
That hasn't happened. The offense is still centered on isolated chucking and contested drives. The ball movement and shot selection are both very poor, and the defense is the worst in the league. Is there a solution? If there is one, it isn't obvious. Larry Drew is clearly not the right coach for the future of this team, but he can't really be replaced right now. The Cavs have already fired one head coach this year, they can't exactly do that twice. Who would he be replaced with? Most likely someone from the same staff that is currently operating.
Better players are needed, but that can't happen until the offseason, and even if the Cavaliers do finish with the worst record, they will only have a 14% chance at landing the first overall pick. Perhaps a trade at the deadline will land them a young player with potential, but other teams aren't exactly lining up to get rid of players that fit that demographic.
Love's eventual return will help, but will it really make that much of a difference? He isn't the most efficient scorer, and his defense isn't good either. This season feels like it's been going on forever, yet it is only halfway done. At the very least, it was good to see the front office raise the white flag when the Cavaliers traded George Hill to the Bucks for draft picks and bad contracts. This type of deal should be repeated many times over the next few seasons.
Tanking may not have been the original plan, but it is now the only option for Cleveland. This is the case because this supposed playoff contender actually turned out to be the worst team in the NBA. Cavs fans have been through this before, but that doesn't mean this time will be any easier. There is some good young talent on this team, but it isn't being developed correctly. This team has no clear identity, either on the floor or in the locker room. There are some things to be encouraged about, but as a whole, the Cavaliers are a very discouraging group right now.