Analyzing Collin Sexton's play through the first half of the season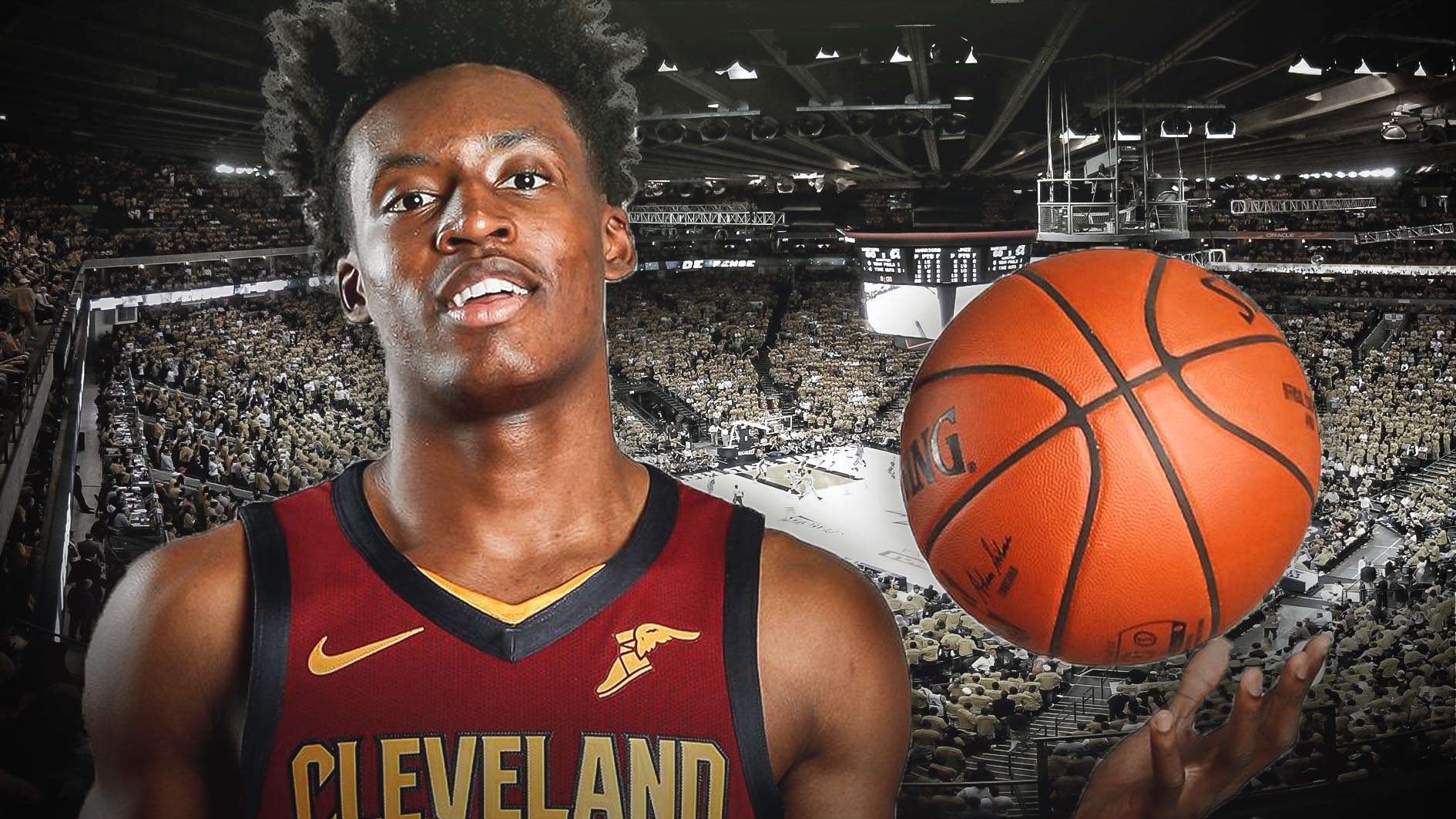 When the Cleveland Cavaliers selected the University of Alabama's Collin Sexton with the eighth overall pick in the 2018 NBA Draft, they were aware that they weren't getting the point guard with the best feel for the game, the best passing instincts or the best defensive potential. In fact, in selecting Sexton, they were both selecting a player that looked like what was one of the missing pieces in the 2018 NBA Finals — where former starter George Hill's lack of aggressiveness off-the-dribble put even more of an onus on LeBron James to be the team's engine — and a player whose best trait was his ability to thrive under pressure.
Both of those traits — his aggressive offensive play and fearless mindset — have been seen throughout the season and been beneficial for the Cavs as well. On an individual level, Sexton's fearlessness and ability to overcome adversity has earned him the respect of his teammates, the coaching staff and his opponents even in the midst of struggles.
Washington Wizards head coach Scott Brooks has praised his potential. Milwaukee Bucks starting point guard Eric Bledsoe praised his defense. Cavs head coach Larry Drew praised Sexton's refusal to back to down from a challenge.
However, while Sexton's passing instincts are harped on by many, his need to grow as a facilitator isn't his biggest issue. He's consistently moving the ball and averaging 5.1 potential assists per game, per NBA Advanced Stats (for reference, Larry Nance Jr. is considered one of the best passers on the team and is averaging 5.3 potential assists per game). The bigger issue is his lack of certainty with what to do with the ball when the time is running out on the clock, when he's being hounded defensively or the team needs to get points to stop a drought or a run; situational decisions.
Nonetheless, Sexton will only develop as a floor general with a combination of on-court experience and film study.
On the other end, Sexton's defense at the point of attack has been lacking.
It's undeniably true that the point guard position isn't just the hardest to learn in the NBA but it's also the hardest to defend night-in and night-out. That's what makes his inconsistency on that end, and his issues with defending the quicker point guards, understandable.
At times, he simply doesn't pick up players soon enough. Other times, he's simply reacting to their movements rather than taking away their space and inhibiting their movement. Per cleveland.com's Chris Fedor, the Cavs rank 27th in points allowed to the point guard position.
Again, with on-court experience and film study, Sexton will be able to improve throughout the season and beyond.
Unfortunately for Sexton though, the Cavs are the rare franchise that's in rebuild mode but with a fanbase used to trips to the NBA Finals; there's patience as Sexton learns how to be a better player but a constant critique of his game that seems exclusive to him, relative to other rookies.
Players, fans, media members and coaches, both from the Cavs and other franchises, want Sexton to improve quickly and at times have seemed ready to throw the baby out with the bathwater when he has a rough game. However, the important thing to remember is that Sexton is indeed a rookie, a baby in the league. A talented player who can be a real threat once his awareness on both ends of the court improve.
Sexton isn't a tall point guard at 6-foot-2 but with a 6-foot-6 wingspan, the Cavs should make better use of his ability to defend both backcourt positions by having him defending players off-ball too. Though it's important for him to be able to defend his own position (and well), with his need to be the team's locomotive on offense, it's also smart for him to get a chance to defend players who will be less active on the offensive end so that he can conserve some energy.
Averaging 14.8 points, 3.0 rebounds, 2.5 assists and 0.5 steals per game while shooting 43.0 percent from the field and 38.5 percent from three-point range, Sexton has had pretty solid production over the course of the season. As teams have started to highlight him on their scouting reports, playing up on him and taking away the space for his go-to jumpers, his shooting percentages have fallen and he's shooting 41.3 percent from the field in December after shooting 45.0 percent from the field in November.
He'll have to adjust and learn how to get better at converting around the rim, especially around the trees, by using his physical contact, change of speed and the rim itself. He'll have to improve his decision-making. He also needs to pick up players closer to the halfcourt line and focus on taking away their space so that he's not the only one having to read-and-react in the battle.
Yet, at 19-years-old, Sexton's play has definitely been better than given credit for. He could certainly play better but he's one of the best rookies in his draft class and taken plenty of criticism — deserved or otherwise — in stride, head held high.
The Cavs are lucky to have him; the player they knew they were getting from the beginning.