All Star: Who Has The Best Chance At Three-Point Contest Title?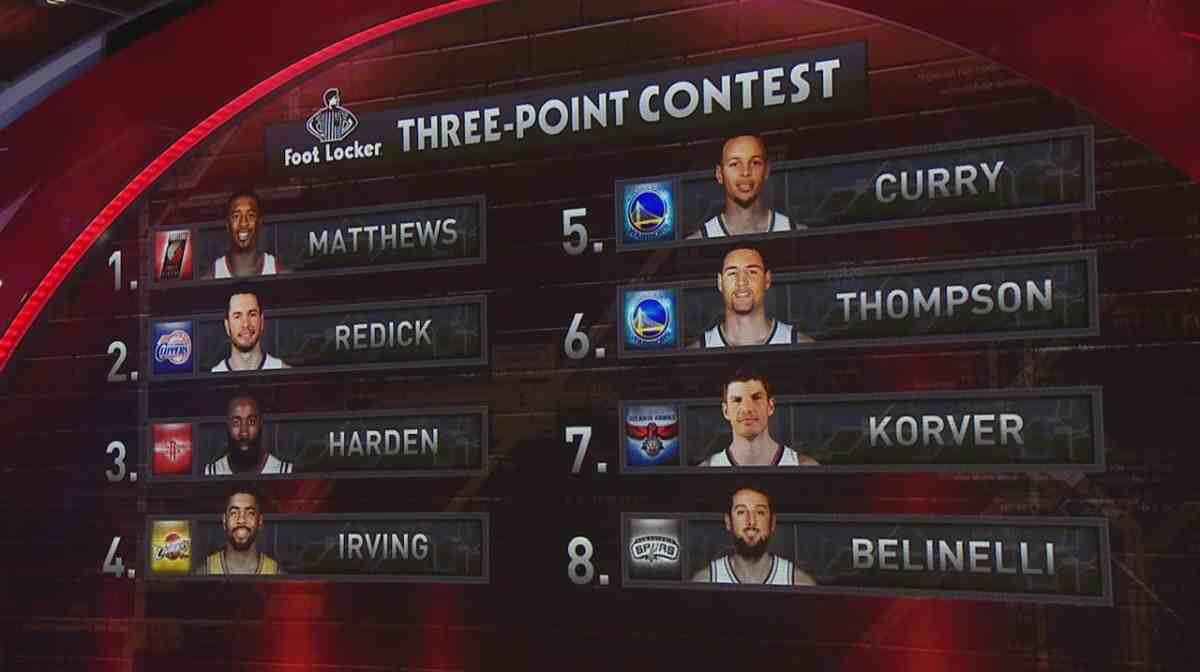 Klay Thompson SG, Golden State Warriors – 1st appearance – 12% chance
22.1 PPG – 155 3PM – 44% 3PT%
Klay Thompson gained much fame this season for first signing a max contract extension prior to the beginning of the season and then shooting 13-13 from the field in the 3rd quarter of a game where he went off for 55 points. Despite going up against his backcourt-mate Curry, Thompson looks to be one of the sleepers in this contest. We think there's a 12% chance Thompson win's tonight contest.