All Star: Who Has The Best Chance At Three-Point Contest Title?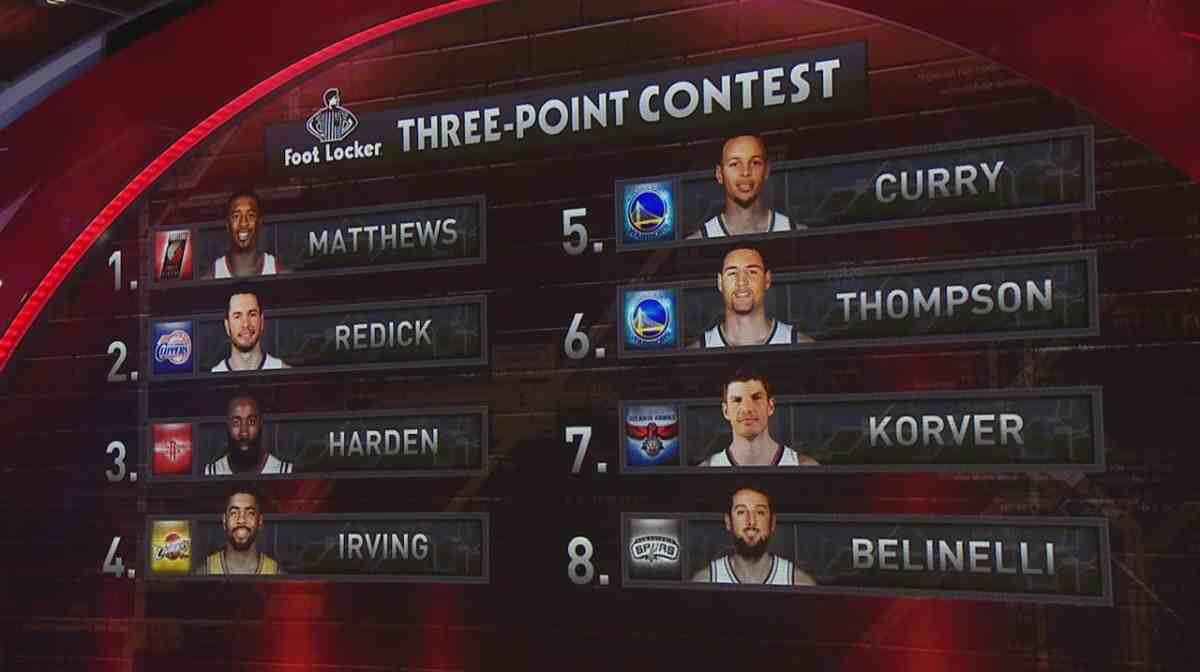 With the Sprint All-Star Celebrity Game and BBVA Compass Rising Stars Challenge out of the way, the NBA All-Star festivities continue tonight with the most notable event, the 3-Point Shooting Contest. Although the Dunk Contest is usually favored over the shootout, the star-studded lineup of 3-point shooters this year has fans more excited for the shootout than ever. Its actually somewhat surprising how the NBA managed to get 5 All-Stars to participate in the shootout. Although we have our favorites to win, click ahead to see who has the best chance at winning the Three Point Shooting title.
(PPG – Points per game, 3PM – 3-point FG made, 3PT% – 3-point percentage)
*2014-2015 NBA Statistics up to All-Star weekend*
Marco Belinelli SG, San Antonio Spurs – 2nd appearance – 14% chance
9.8 PPG – 45 3PM – 38.1% 3PT%
Despite limited playing time stemming from a groin injury, Belinelli has been a consistent 3-point shooter and scorer since joining the Spurs back in 2013. As the winner of the 3-point contest last year, it will be interesting to see if he can defend his title this year against the star-studded lineup in the 3-point contest. We give the defending champion Belinelli a 14% to win tonight's title.