8 Reasons Why Kyrie Irving Is Better Than Derrick Rose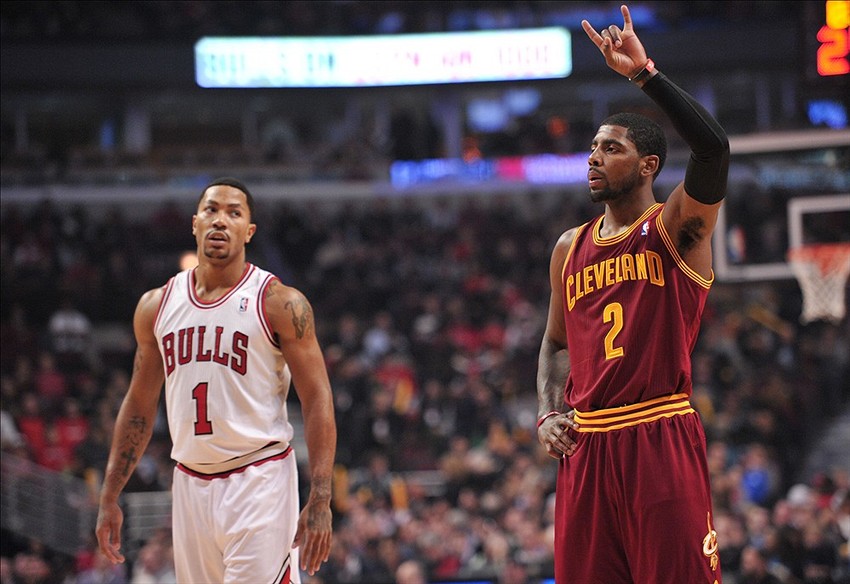 By the end of the 2010-11 NBA season there was no doubt who the best Point Guard in the league was: Derrick Rose. He won the MVP that season, becoming the first PG since Steve Nash in 2006 to hoist the award and the third since 1973 to record 2,000 points and 600 assists in a single season.
The Cavs won the lottery and drafted Duke PG Kyrie Irving that summer with the number one overall draft pick. Coming out of the draft, it was easy to see the comparisons to the newly crowned MVP. Now, three and a half seasons of basketball later and the tides have turned. Look to last summer, when Irving led the USA Men's National Team to a FIBA World Cup Championship in an MVP performance while Rose never received a callback from the team. Obviously there's bias, but this shift in PG dominance is gradually becoming more ubiquitous. No longer is DRose the force that he was a few years ago, and Kyrie is blossoming into a premiere NBA Point Guard with impalpable talent.
Kyrie does a lot of things that remind fans of that magical season that Rose had, and he continues to prove that he does a lot of things better.
Continue to the next page!