5 Things Kyrie Irving Can Improve Going Into 2015-16 Season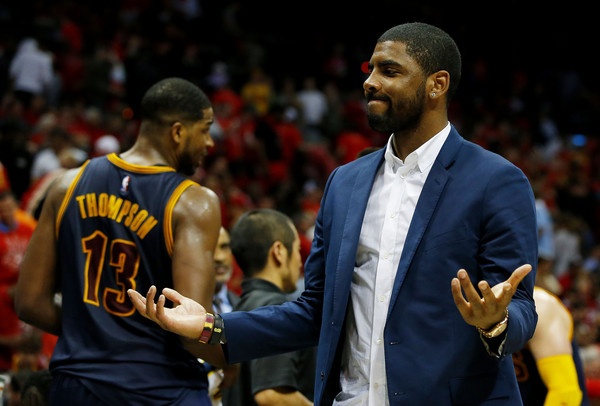 Kyrie Irving had a career year in 2014-15, putting up 21.7 points, 3.2 rebounds, 5.2 assists, and 1.5 steals while reaching the playoffs for the first time as well as the NBA Finals. Although he had a great season, there are still some glaring parts of Kyrie's game that he can improve on. here are five things Kyrie Irving can improve for the 2015-16 season, starting with number five:
5. Better Perimeter Defense
Kyrie plays in an era of point guards. Every title contender has a good point guard. Derrick Rose, Chris Paul, Russell Westbrook, Tony Parker and Stephen Curry are the biggest troublemakers that can alter Cleveland's championship run. The Cavs are lucky enough to have stars at other positions, but other teams don't have what it takes to stop LeBron James or Kevin Love. If Irving's defense improves then the other point guards won't be able to score as they used to do. Irving can be a key player in determining Cleveland's championship runs over the next few years.
Click "next" to see the number four thing Kyrie can improve for next season!