Before the second round of the Eastern Conference Playoffs, the Cleveland Cavaliers seemed dead in the water. They were getting bullied by the Indiana Pacers, and it looked like the Toronto Raptors would be yet another challenge. Hindsight is telling everyone that they should have relaxed.
LeBron James must have snapped his fingers like Thanos because the Raptors did not look as mighty as their regular season record indicated. The Cavs absolutely dominated the series, not even allowing the Raptors a gentleman's sweep. James alone decimated the Raptors in game two, and was unofficially elected as Mayor of Toronto:
Depending on how it shakes out, the Cavaliers will be facing the Boston Celtics or the Philadelphia 76ers next round. Yet, it is hard for fans to forget where the team was not too long ago. At points, this team has looked bad for long stretches. It is hard to forget the drubbings against the Oklahoma City Thunder or the Minnesota Timberwolves. It is also hard to forget how the team has not looked 100% since general manager Koby Altman blew up the entire roster.
As mentioned before, the Eastern Conference has been the Cavs' whipping boy for the last few seasons. Well, a myriad of teams have gotten better since then; especially the Boston Celtics and the Philadelphia 76ers. The Cavs have looked like a wounded lion on the retreat, and the hyenas are starting to circle.
With the end of the season only a handful of weeks away there are a few moves that the Cavs can make to regain their footing as the Beasts of the East. Today, we will break down the top five things the Cavs need to do to ensure this happens.
1. Paying LeBron James a King's ransom
The biggest storyline the entire season has been where exactly LeBron James and his family will be calling home next season. Even betting sites like OddsShark have established betting odds on which teams are the most likely.
While Cleveland isn't a guarantee to keep him, there are plenty of reasons to keep King James jamming it right down Euclid for the rest of his career. While Swensons, his alma mater, and this being home, money talks most of all.
Due to some smart business decisions and outstanding play, James is eligible for the all too rare Supermax contract. This summer, James will be eligible to sign a five-year, $210 million deal with the Cavs. And while Dan Gilbert can be a bit of a blowhard, even he is not stupid enough to not offer James this deal.
James has been known by many to be financially frugal and is considered the "cheapest" guy in the NBA. He does not use data on his phone. He never pays to skip ads on Pandora. He more than likely avoids articles that have paywalls. As mentioned before, money talks. And it would make perfect sense for James to think long and hard and eventually resign with the Cavs since that is where he can make the most money. Once the Cavs sign James to his supermax, they will have completed the most important task on their checklist.
2. Trimming the fat off a bloated payroll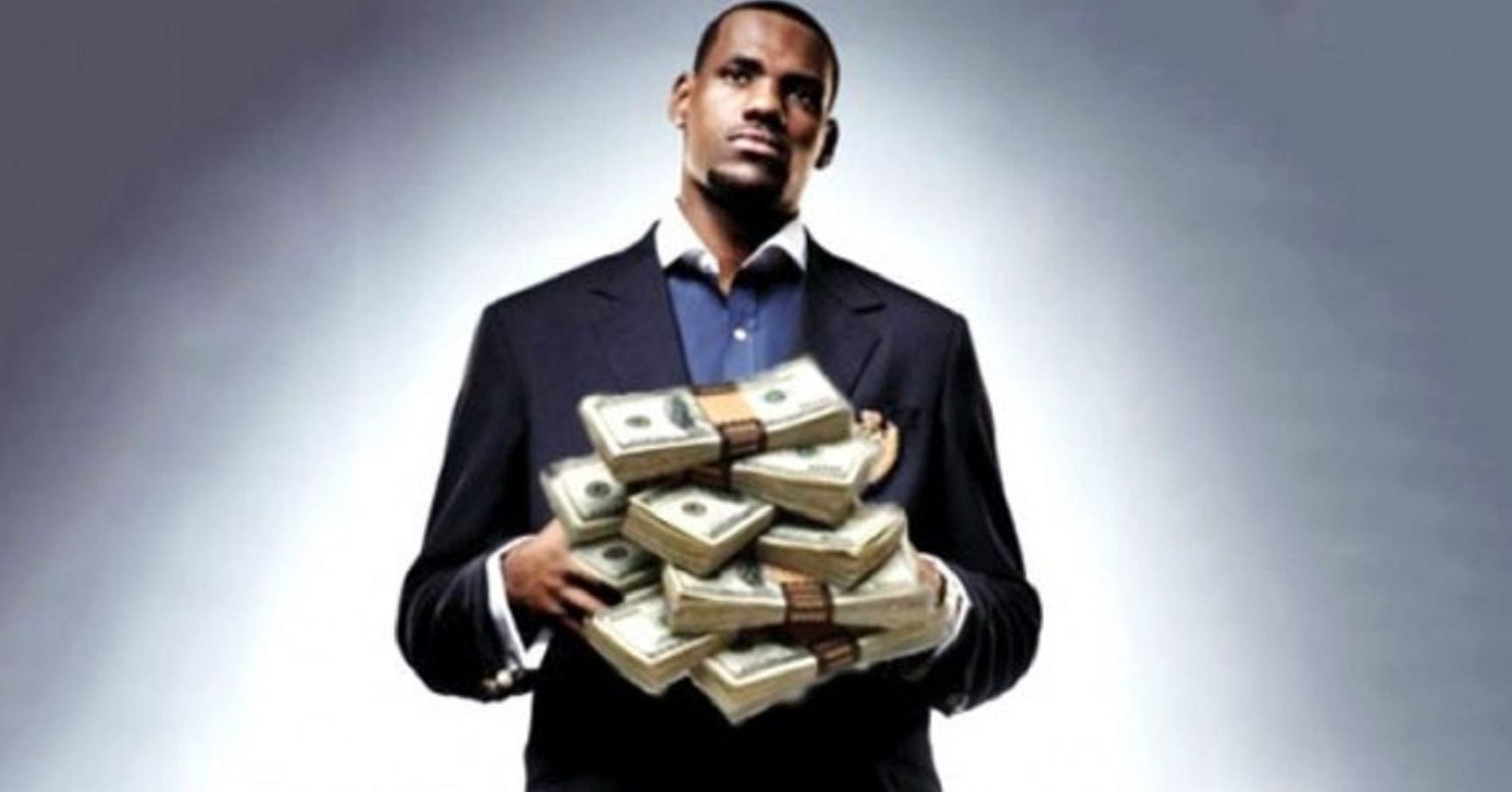 While it is pretty safe to assume that letting former general manager David Griffin go was a mistake, his successor is doing pretty well for himself. Koby Altman was vital in the infamous Kyrie Irving trade that landed Isaiah Thomas, Jae Crowder, Ante Zizic, and most of all the 2018 Brooklyn Nets pick. At the trade deadline, Altman cemented himself as a serious player when he was able to ship off all the problems on the roster and brought in George Hill, Rodney Hood, Jordan Clarkson, and Larry Nance Jr.
This summer, Altman will have to work his trade magic yet again. After signing James to his supermax deal, and star forward Kevin Love not going anywhere, the team is going to be strapped for cash in free agency. This is because his mentor Griffin gave two bloated contracts to both Tristan Thompson and JR Smith.
Thompson, who is three years into his five-year, $82 million dollar deal, may have a good chance of being shipped out this summer. After a huge stinker of a season, he has really stepped it up in the playoffs. Against the Pacers, Thompson was major key with 15 points, 10 rebounds, and some clutch defense.
Two days later, he brought the boom to his hometown, as he was key in Cleveland's comeback over Toronto, finishing with 14 points and 12 rebounds. After earning his spot back in the rotation, Thompson has looked like the player that earned the aforementioned contract. It will help Altman bargain this summer and while it is hard to let a fan favorite go, there should be a few teams interested in Thompson.
Speaking of fan favorites, JR Smith is also a likely candidate to be traded this summer. Only two years into a four-year, $57 million deal, there are a few reasons that Smith might be easier to move. While it may be some recency bias, Smith has found his shooting stroke yet again in the playoffs and most teams would sign up for that any day. But, Smith has also been one of the team's best defensive players as well. The prospect of being a 3-and-D player is enticing for plenty of teams and there are a few who would probably bite the bullet on both of them.
With the contracts of both Smith and Thompson freed up from the Cavaliers payroll, it makes them yet again a major player in the upcoming NBA Free Agency. It also helps with the next major step, the 2018 NBA Draft.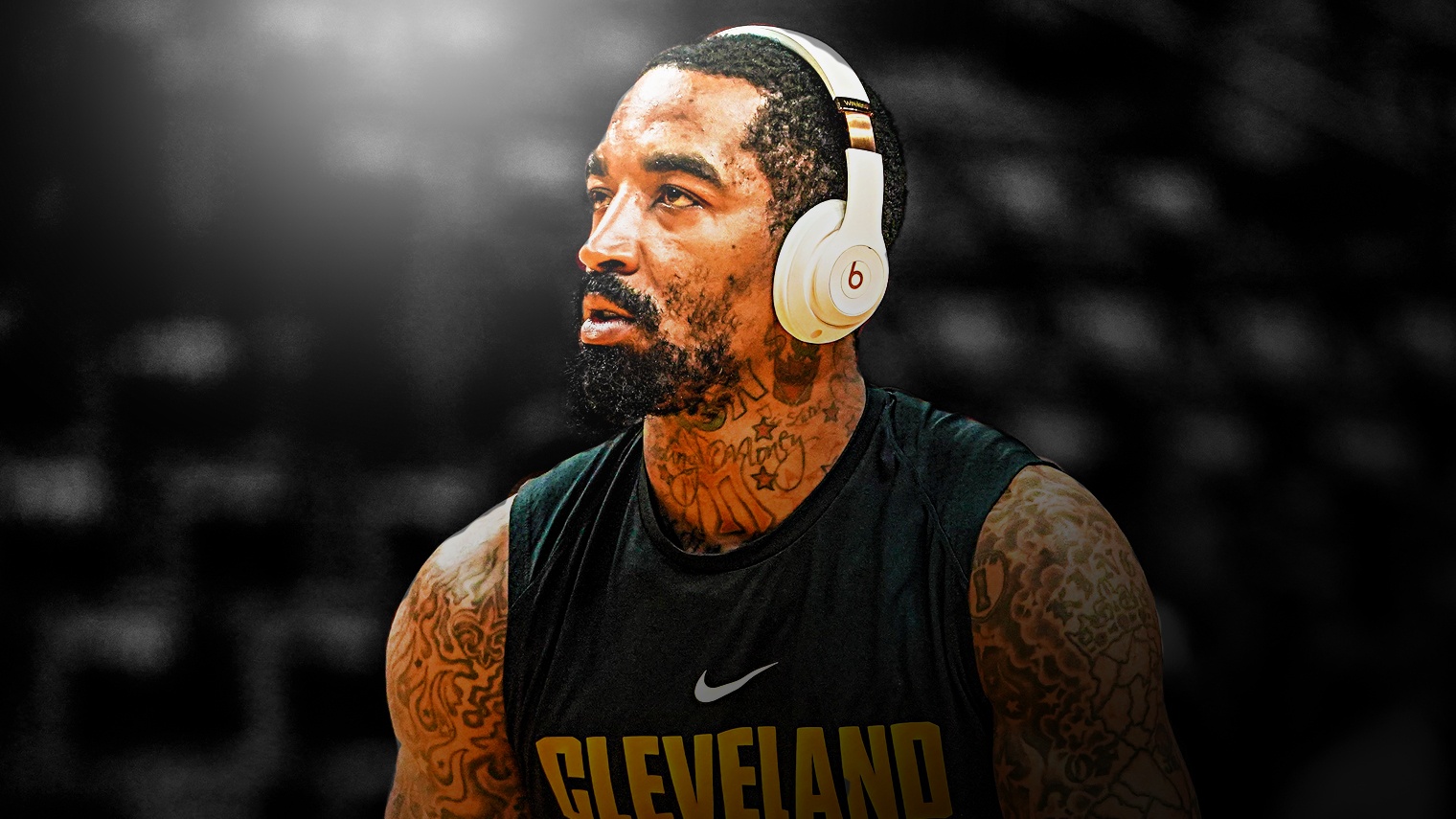 3. The past, present, and future of Cavaliers basketball together
Earlier on, it was mentioned that it was a major coup for GM Koby Altman to land the Nets pick in the Kyrie Irving trade. When the regular season ended, the Brooklyn Nets finished with an overall record of 28-54 and sit eighth overall before the draft lottery. This may be a blessing in disguise for the Cavs, as they also had low odds for #1 not too long ago when they were able to draft Andrew Wiggins out of Kansas.
But, for now, the Cavs are going to be drafting at the eight spot and should consider prospects in that range. This is the first time in a while the Cavs will be picking in the top ten in the draft and they really should not screw it up. The most likely, and best overall fit for the team is former Duke Blue Devil Wendell Carter Jr.
Besides international superstar Luka Doncic, Carter is the most NBA-ready player in this year's draft class. He was considered the face of last year's Duke squad before teammate Marvin Bagley reclassified in order to play with the Blue Devils.
While he was overshadowed by Bagley, Carter still shined with averages of 13.5 points, 9.1 rebounds, and 2.0 assists. He showcased both a three-point shooting ability (made 41.3%) and a knack for protecting the paint with averaging over 2.1 blocks per game. His best game this year came against Evansville, where he had 27 points, 5 rebounds, 1 assist, and 1 block in just 18 minutes.
The NBA player Carter has been compared to the most is Celtics big man Al Horford. It makes sense, Carter showcases a lot of the high basketball IQ Horford possesses, the tenacious defense, and the ability to hurt opposing defenses in a litany of ways.
Carter most of all fits in with the Cavs' current timeline. The team went under a bit of a youth movement at the deadline and is now bolstered by Jordan Clarkson and Rodney Hood as well as Ante Zizic and Cedi Osman. Carter fits right in and will be a key part of the team's rotation.
A starting frontcourt of both Carter and Kevin Love is way-too tantalizing. It would allow Love to slide back his natural power forward position and look more like the best four in the East. Carter can learn plenty from Love but he should be King James' squire the moment he arrives in Cleveland.
James was spurned by a former Blue Devil in Kyrie Irving once before, but will have a willing student in Carter. Under James' tutelage, Carter will over time become the face of the franchise as James enters the twilight of his career.
Both the Sixers and the Celtics have been applauded for building their team with a combination of youth, veterans, and stars. In Philadelphia, the youth movement is famously called The Process and this summer the Cavs can perfect the process.
4. All around King James are familiar faces
After taking care of James, drafting Carter, and moving both Smith and Thompson, heading into free agency there are a few Cavaliers that will be impending free agents: Rodney Hood (RFA), Jose Calderon (UFA), Jeff Green (UFA), Kendrick Perkins (UFA), John Holland (Two-Way), London Perantes (Two-Way) and Okaro White (UFA).
The players that have a near 0% chance to return are Perkins, Holland, Perantes, and White. Perkins, who is a glorified coach at this point, will either retire or end up back with the Canton Charge next season. Both Holland and Perantes will likely be waived by the team and end up back in Canton with Perkins. White, who has never suited up for the Cavs due to injury, will likely not be on any roster next year. This leaves Hood, Calderon, and Green as the major free agents for the Cavs.
With Hood, the jury is still out on him after his short time with the team. He has not been able to properly find his rhythm with The Land and has battled quite a few nagging injuries. But when Hood is on, he has looked stellar for the Cavs. Arguably his best game for the team was when he helped the teams' draft standings against the Nets:
The kicker is Hood is a restricted free agent and it gives the Cavs some leeway in being able to match any serious offer he receives. But, with the injury history and recent disappearing act in the playoffs, it does give Altman some bargaining power.
Next up is veteran guard Jose Calderon.
Calderon, who rubbed some fans the wrong way when he first made the team, has been a revelation for the squad. The team has been dominant at times when he starts and even then, he has proven himself to be a worthy steady option off the bench.
This is mostly due to Jordan Clarkson, the other backup point the Cavs possess always looking to score instead of pass. Calderon is known for his passing ability and it is pretty easy to see him back in The Land next season. The only thing that hinges on this is Calderon's age. At 36 years old, Calderon may consider retirement this summer. If he does, the Cavs will head to free agency in search of a backup point.
Finally, with Green, he has been hit or miss throughout the season. There are times he looks like the team's best player and other times he looks like the worst. Green has been hotter than a blowtorch in the playoffs and it helps his chances of rejoining the team. Besides, the Cavs do not have a proper backup behind James besides fan favorite Cedi Osman. Osman still not be quite ready and Green might be the more safe option to backup the King of Cleveland.
5. Rounding out the roster in free agency
Finally, with all of the above-mentioned moves made, the Cavaliers have a pretty solid depth chart heading into next season:
PG: George Hill, Jordan Clarkson, Jose Calderon
SG: Rodney Hood, Kyle Korver
SF: LeBron James, Jeff Green, Cedi Osman
PF: Kevin Love, Larry Nance Jr.
C: Wendell Carter Jr., Ante Zizic
They would be rolling with twelve players under contract and ideally would like to head into the season with fourteen on the roster. When looking at the depth chart above, things can be shored up at the backup center and shooting guard positions. While the Cavs will be tight on money after their major free agent gets, they will still have some financial flexibility to round out the bench.
At the center position, the most logical candidate would have to be disgruntled Dallas Mavericks center, Nerlens Noel.
Noel infamously took a gamble on himself last summer, and it failed in spectacular fashion. He has been in coach Rick Carlisle's doghouse all season long and has been underutilized when he did play. Once considered the Mavs future, Noel is now on his way out as, Mark Cuban's squad will likely pick one of the talented bigs in this year's draft.
Coming to Cleveland, Noel would be able to reinvigorate himself as the primary backup to Carter. Once considered a safe prospect coming out of Kentucky, Noel has gotten a raw deal in his time both with the Sixers and the Mavericks. To give Cavs fans an idea of how talented Noel once was, here is a highlight reel during his collegiate days:
Noel would likely sign a one year deal with a team option with the Cavs to help elevate his stock next summer. It works out nicely for Noel and it also helps the Cavs as they get a dominant and defensive backup center.
With Rodney Hood back in the fold, the Cavs need to find him a proper backup. While Kyle Korver is the greatest three-point shooter of all time, he is getting up there in years.
The most logical choice for the Cavs would be current Net Joe Harris. Smokin' Joe was not ever able to properly get on the floor with both the Cavs and the Orlando Magic, but has found himself a niche spot with the Nets. He has blossomed into a reliable three-point shooter and is also growing defensively as well. Harris would be an outstanding pickup for the Cav, and he would come at a reasonable contract as well.
Finally, the Cavs may need to address their backup point guard spot if Calderon does elect to retire. The best possible choice would easily have to be New Orleans Pelicans guard Rajon Rondo. Unlike Noel and Harris, Rondo is a savvy veteran that can be the perfect piece to lead the bench mob.
Also, when the NBA Playoffs roll around Rondo becomes an insane player, as seen in the Pelicans win over the Golden State Warriors:
While the Cavaliers are again looking like the best team in the East against the Raptors, there is still room for improvement. Unlike last year, if the team's front office follows this easy five-step guide they will be set for the foreseeable future.