The Cavs are in a weird spot to be in right now. Not because they aren't part of must-see basketball anymore, but from being one of the dominant teams in the East, now they are expected to fade into obscurity. Not to knock on Kevin Love's undeniable talent, but the Love era for the Cavs is not exactly playoff appearance bankable, especially with the expensive roster that they have right now.
As much as the organization secured Kevin Love with a contract, the logical action to take is to get whatever assets they can for the remaining pieces of their former glory days. Moving forward, making the right decisions around Love might pay dividends for the Cleveland Cavaliers future.
Here are the top 5 Cavalier players likely to be traded.
5- Jordan Clarkson
The 46th overall pick of the 2014 NBA draft, Jordan Clarkson was clearly overlooked as a prospect. A combo guard that can slide into either guard slot, he has already proven that his talents go beyond his draft billing.
Although he is still rough on the edges and by far still an incomplete player, his strengths rely on attacking in transition and taking advantage of weaker defenders. His inconsistency from the arc and putting up forced shots mostly knock his stock a peg lower.
A temporary starter at best, he is best utilized abusing the defense of opposing second units.
Coming off the bench for the Cavs he averaged 12.6 points, 2.1 rebounds, and 1.7 assists per game. With a little bit of youth still on his side at 26-years-old, teams will surely take a flier on Clarkson if they need an injection of some transition offense.
4- JR Smith
To the right coach, what he brings to the table is good enough to gamble. Championship experience and a versatile three-and-D skill set, Smith is one of those rare players in the league who have both. Sadly, most coaches don't gamble on players with the likes of Smith anymore.
With a history of on-court and off-court blunders, the veteran wing will always be a team's perennial wildcard. If a team can manage to bring out some of the former Sixth Man of the Year out of him, Smith will be a gamble well worth it.
Aside from his price tag, he can serve as a low-cost gamble for teams needing some outside sniping and bench scoring.
3- Kyle Korver
In the era of space and pace basketball, Korver will always be in demand. The athleticism might not be there anymore, but his accuracy as a marksman will be accurate as ever. He is a career 43 percent three-point shooter, which will be valued by teams in need of outside shooting.
With a decent price tag of around $7.5 million per year, he will be some of the easiest pieces to move for the Cavaliers.
2- George Hill
In a point guard-centered league, having a quality floor general is a must. As a veteran, Hill is the complete package with playoff experience, ability to shoot from the outside, and a smart defender. Not one of the most athletic of guards, especially at 32-years-old, his basketball IQ is high enough to handle quicker and more athletic opposing guards.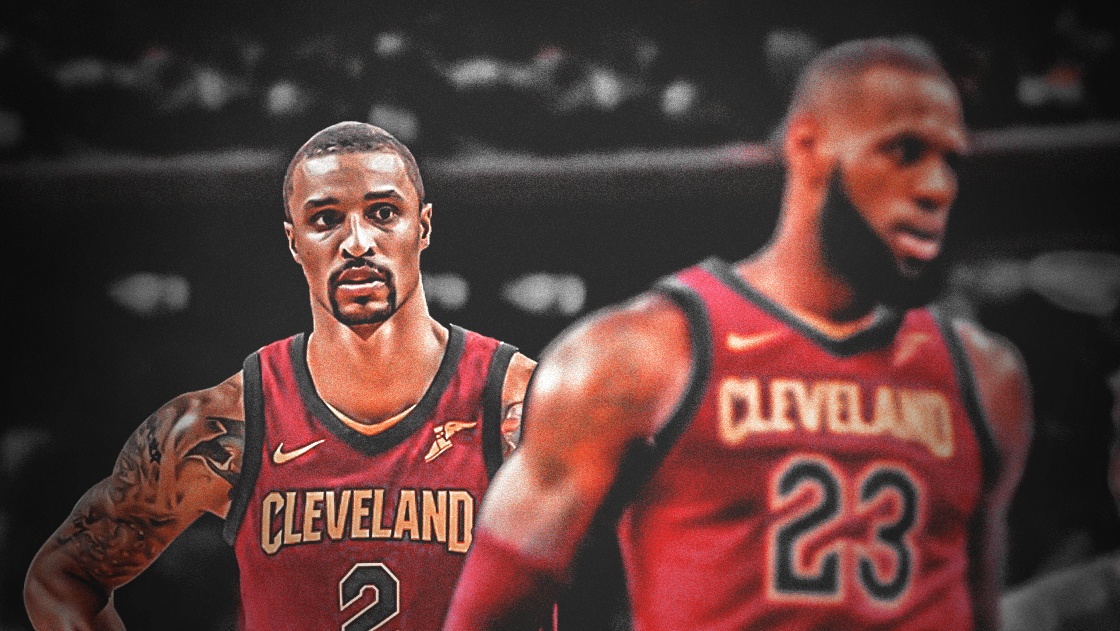 His price may be a luxury for most teams, but with a resume like he has would justify that it is worth it.
1.Kevin Love
If there is a player in the Cavalier roster who can command a king's ransom of sorts, it would definitely be Kevin Love. The five-time All-star has averaged 17.6 points, 9.3 rebounds, and 1.7 assists while shooting 41 percent from the three-point line behind LeBron James' shadow.
Not just your ordinary stretch big man, Love has the ability to post monster numbers as the focal point of the offense.
Despite that new contract, given the right offer, the Cavs shouldn't even blink about disposing their prized All-star.