3 Reasons Why The Cavs Don't Need Kendrick Perkins-Like Player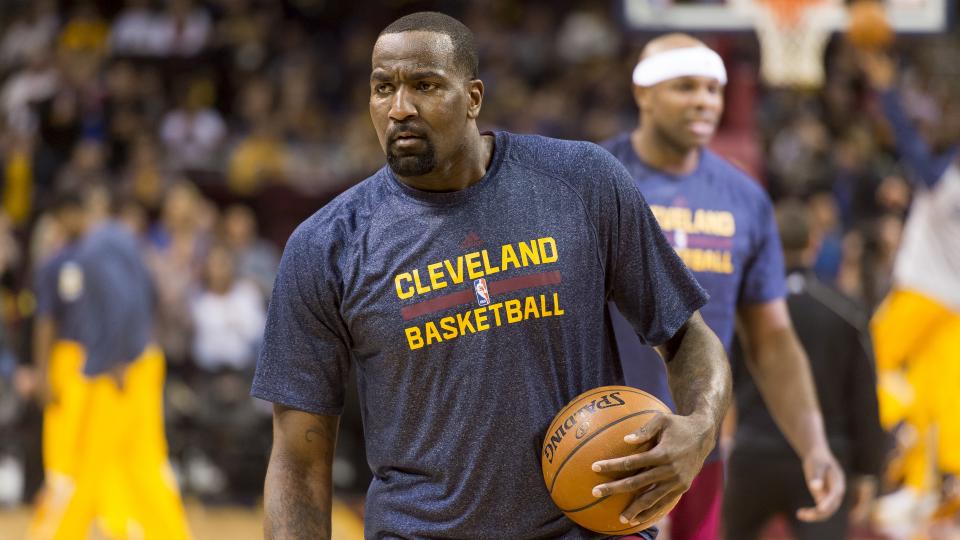 The Cleveland Cavaliers have been plenty busy this offseason trying to make a serious run at keeping the gang together. One player that will not return to the Cavs is Kendrick Perkins, who signed with the New Orleans Pelicans last week. Perkins played sparingly as a reserve last season averaging 2.6 points and 2.4 rebounds for the Cavaliers last season, and was a good tough guy that any team could want on their team. We take a look, however, at why the Cavs don't need a guy like Perkins on their team.
1. The Cleveland Cavaliers Are Deep at PF And C
This was the case last year as well, which is why Perkins didn't re-sign and the Cavs didn't want to re-sign him. Kevin Love, Tristan Thompson, and Timofey Mozgov all played big minutes in front of Kendrick Perkins, and that was without Anderson Varejao. Big Perk was nothing more than a locker room guy who was looking for a championship contending team. He likely won't be missed on this Cavs team.
Click "next" to see the second reason why the Cavs don't need a Perkins-like player!