Those first few days of Free Agency provided some wild results. LeBron James left for the Los Angeles Lakers, Demarcus Cousins signed with the champion Golden State Warriors, Kawhi Leonard rumors persist, and plenty of smaller signings kept the Woj and Shams tweets electric.
Now that the dust has settled and the landscape cleared, the smaller and less pressing contract negotiations can begin. With LeBron James' departure, Cleveland will need to retool their roster to strengthen their rotations for the next year.
Here are three ways that Cleveland could immediately impact their current team and strengthen the roster for years to come.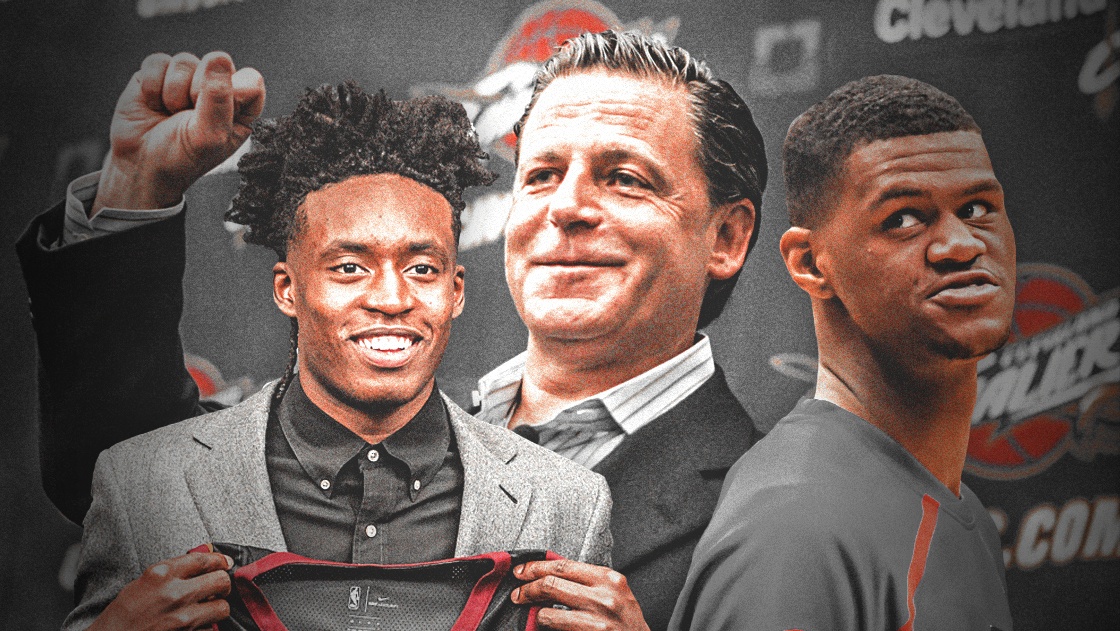 A Rodney Hood Contract
When Cleveland Traded Jae Crowder to the Utah Jazz in exchange for Rodney Hood, it was under the impression that they'd resign the restricted free agent after this season. After a disappointing campaign for Hood, with his scoring average down to 15 points a game from 21 in Utah, Cleveland has yet to reach a contract negotiation with Hood for the long term. Though these statistical regressions may look negative for signing Hood in the long run, they just might benefit Cleveland's position of leverage when it comes to resigning the young guard.
For Hood and his agent, the magic number is 11.8 million dollars. This represents the maximum amount of money Cleveland can spend on players in this year's free agency market before entering the Luxury Tax. Due to Cleveland's status as a Repeater Tax team (explained in detail here) and the unlikelihood of competing for a championship, Cleveland will want to avoid paying anything that might threaten them paying a tax bill.
Contract structure allows for players to make a maximum of 8% raises each contract year, meaning the largest contract (and likely the one Hood will be aiming for) caps out at 4 years, 53 million dollars. The problem Cleveland runs into with this sort of contract is that it hamstrings Cleveland's spending ability on any other players. Though filling out their roster with league minimum one-year tax-exempt contracts such as Channing Frye's wouldn't cost them anything (these contracts are subsidized by the league for the most part) it would leave Cleveland at the Luxury Tax (a hypothetical spending cap) and limit their options for signing additional players.
A "max" value contract for Hood primarily limits Cleveland in the use of what's known as the Mid-Level Exception. The Mid-Level Exception comes in three forms, Taxpayer ($5.3 million), non-taxpayer ($8.7 million), and room ($4.4 million). Which exception a team is allowed to use depends on where they exist along the Tax Apron. The Tax Apron is a line set approximately $4 million dollars over the cap line (which this year places it at approximately $125 million dollars in total team payroll), with teams under that line getting the non-taxpayer and teams above getting the taxpayer.
Finally, the room exception is available to teams which used cap space to sign a player this year (irrelevant to the Cavs because they are still over the cap). For Cleveland, a Rodney Hood contract of $10.5 million dollars or less would provide access to a larger portion of the non-taxpayer MLE than it would the entire taxpayer MLE. If Cleveland can get Hood to take a contract valued at 4-years $32 million that would be optimal, providing Cleveland access to the entire non-taxpayer MLE this year.
This presents an opportunity for other teams. Hood's restricted free agency provides Cleveland with the ability to match any offer that Hood might sign with a team. As a result, any contract another team might offer (both the Kings and Rockets have reportedly expressed their interest) would need to significantly exceed the artificial cap Cleveland cut out for themselves. The Sacramento Kings after trading Garret Temple to Memphis hold around $20 million dollars' worth of free cap space.
If they truly want Hood on their roster (which would be the most Vlade Divac decision ever, they already have five shooting guards) a poison pill contract, one which involves an intentional overpay, would likely pry Hood loose from Cleveland's grasp. On the other hand Houston, who are limited to their $5.3 million dollar taxpayer MLE, likely finds themselves eliminated from true contention in the Hood sweepstakes. That's unless they cut a sign and trade deal with Cleveland.
Houston performing a sign and trade with Rodney Hood would hard cap, meaning the team can no longer add anything but minimums to their payroll for that league year, effectively signaling their roster would lock for the year. If, however, Houston believed that Hood was the answer, Cleveland should listen. Taking on PJ Tucker (who clearly still holds value and could be re-traded) and center prospect Zhou Qi would match around a $9 million dollar salary. Rights to Danuel House or De'Anthony Melton in exchange for Nene's contract could additionally work. In any of these circumstances, Cleveland acquires youth and upside despite losing Hood.
Larry Nance Jr. extension
While less pressing than the Hood contract, Larry Nance Jr. is looking for a contract extension and Cleveland seems happy to oblige. From a statistical standpoint, Nance Jr. is in line for a significant raise. An effective small-ball center, Nance slots into faster, run the floor style offenses. However, as an energy big, Nance Jr. shouldn't command that much money. The key word here being shouldn't.
Signing an extension now with Cleveland seems to be Nance Jr's smartest option. A flood of centers looks to enter the market in next year's free agency. Outside of the top six or seven players who play the center, the position is relatively interchangeable.
As a quick thought experiment, imagine you're the general manager of the NBA's next expansion franchise. You have your selection between Tristan Thompson, Marcin Gortat, or Jonas Valanciunas for the same price. Which one do you take? While each of these players have individual strengths, such as Thompson's ability to guard on the wing, Gortat's generally positive plays on both ends, or Valanciunas' shooting, effectively you could substitute any of those players into the other's line-ups without much actual change.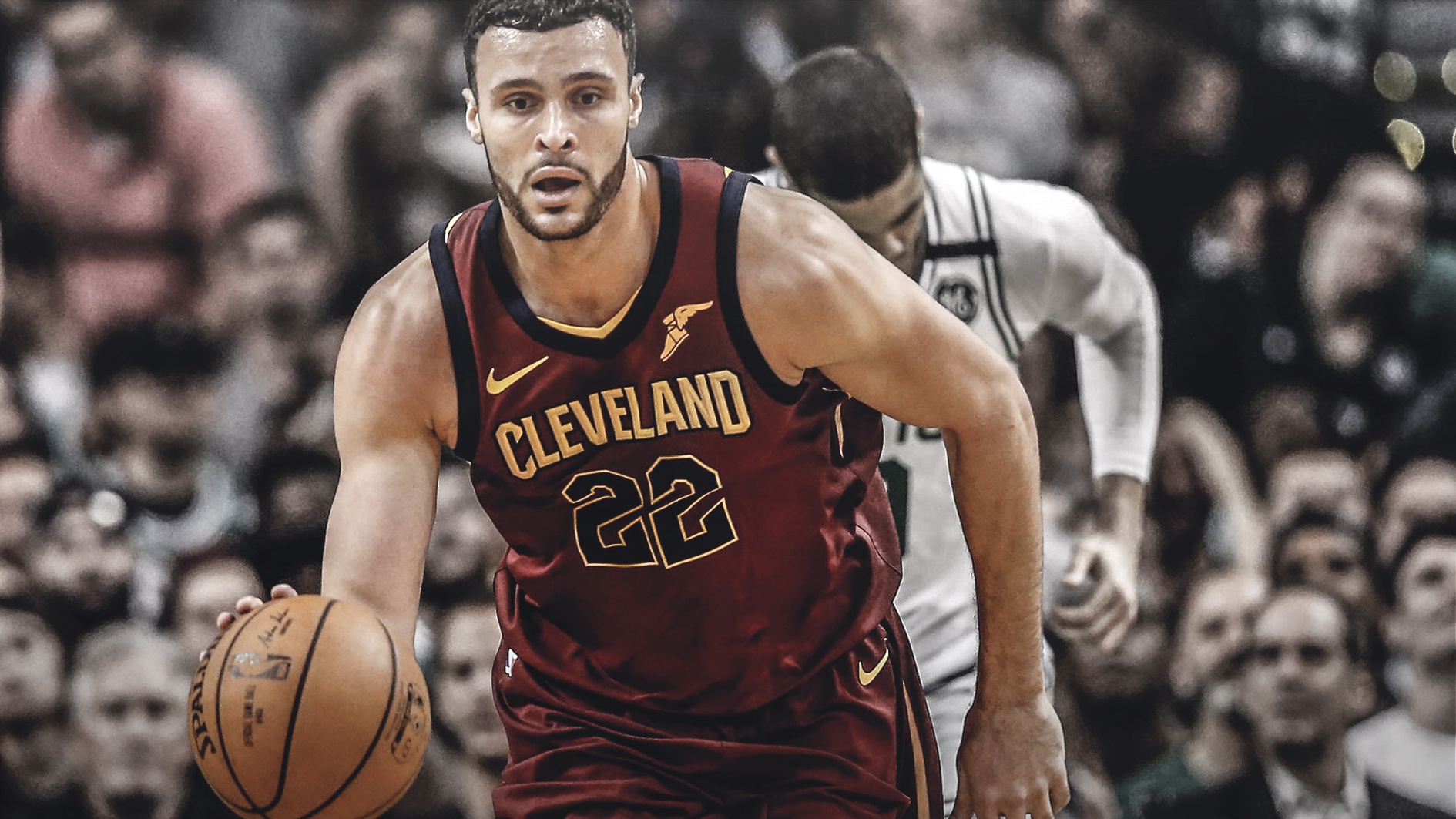 This is the market Nance Jr. faces. Just look at the Los Angeles Clippers' Montrezl Harrell. Playing the same general role (undersized energy center) at a statistically equivalent level, Harrell has yet to even receive an offer for his services. In all likelihood, Harrell will play on a contract worth at max around $5 million dollars this year. This is a future Nance Jr. is looking to avoid, even if it comes at a potential discount.
Luckily for Nance Jr, there are a few advantages he holds coming into these negotiations. Most notably, Nance Jr. is a client of Mark Bartelstein, notorious as one of the league's best player agents. Bartelstein is an expert when it comes to securing overpays for average players.
His work can be seen throughout the NBA, $71 million for Tim Hardaway Jr, $41 million for Mason Plumlee, and $40 million for Jabari Parker, not to mention the multitude of non-NBA quality players he's kept in the league (Justin Hamilton, Jake Layman, Nik Stauskas, R.J Hunter, Demetrius Jackson, and Marshall Plumlee). In essence, Bartelstein is a wizard and bad contracts are his greatest trick. If anyone's going to negotiate the crap out of Cleveland, it's Bartelstein.
Secondly, Nance Jr's extension wouldn't kick in until next year. This would mean Cleveland could operate without concern for the tax this year, assuming they open around $40 million dollars in cap room next year with the departures of George Hill and Kevin Love. This paired with the lucrative looking market (over 20 teams will have cap space to spend next year with a myriad of bad contracts coming off the books from summer 2016), Nance can leverage the organization to pay more upfront to keep him away from Restricted Free Agency were he might convince Gilbert and Altman possibly find an even steeper deal.
That said, a Nance Jr. Extension should not take priority over retaining Cleveland's expiring contracts in Hood.
Listen on trades
Regardless if Cleveland thinks that they can win this year or not, Koby Altman should constantly monitor his phone this offseason and listen to any offer for any player on Cleveland's roster. It's highly likely that Cleveland's openly optimistic attitude towards competing in this coming playoffs is a ploy to drive up the price of its few valuable assets. These assets can be broken down into two categories: Positive Value contracts and Salary Dump contracts.
A Positive Value contract passes something known within NBA circles as "The Nene Test". The Nene Test, named after Nene and his 2011 Nuggets contract, effectively asks: Is this player good enough to net a positive return if traded. If a player passes the Nene Test, they can be traded for assets, if a player fails the test, they require an asset to be traded with them. Take for example the Timofey Mozgov contract. That contact failed the Nene Test, forcing Los Angeles to send D'Angelo Russell with the bad money.
The Nene Test, however, provides a problem for teams attempting to sell positive value contracts. See while the test itself is named after Nene's 2011 contract which was considered the closest to a neutral contract ever signed (salary perfectly in line with statistical production value), there is no clear one-size-fits-all baseline to follow. Different teams evaluate different players differently.
This can mean that for one team a player might fail the Nene test, but for another they might pass. This is why Cleveland needs to listen on any players, because it only takes one team to love a player to get a deal done. Additionally, listening on all offers should give the Cavs a general idea as to how the league values their roster (spoilers, it's not great).
Cleveland has two contracts on their books that could be considered definitively positive and another one that is questionably valuable. Likely, Cedi Osman is considered a foundational part of Cleveland's future plans and won't be moved. That leaves Kevin Love as the only true value contract that should be available. With only one year left on his contract, Love will be considered a rental.
This drives his value down, though could still command a first round pick. Love proved himself as a well-liked, non-nonsense third star on a contender and teams such as the Portland Trailblazers could still find themselves in need of his offensive services. Cleveland needs to strike a balance between holding out offers to improve, and selling Love without risking injury. Running Love as the first option for a lower offensive threat team should inflate his numbers. Even this artificial growth should marginally improve the value of whatever asset Cleveland is receiving in return.
Cleveland's other potentially value contract comes in the form of Kyle Korver. Though overpaid and aging, the elite sharpshooter would serve clear value on a contender looking for someone to put up 15 minutes' worth of elite offense a game.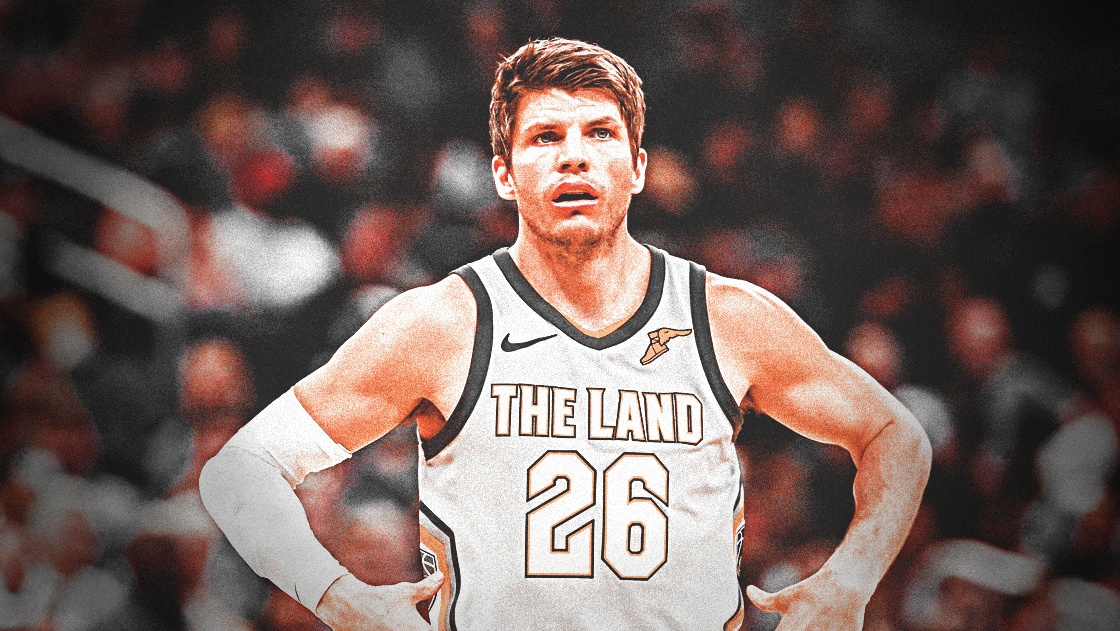 Though bloated, the $7.5 million dollar contract might intrigue a potential contender, such as the Philadelphia 76ers or ironically enough the Los Angeles Lakers, both of whom could use additional shooting off the bench. Due to his increased contract and potential for additional regression, the positive value from Korver is likely limited to a second-round selection, two at best.
However, there are ways to increase the value returned from a trade even if the assets going out aren't positive. These sorts of trades are known as Salary Dumps.
Cleveland's value contracts would serve as a major asset in a salary-dumping trade. The concept effectively comes down to one team taking on a player which fails the Nene test as well as an asset, and sending back either positive salary or expiring salary. Cleveland has two major salary dumping contracts. Worth $18 million dollars and non-guaranteed next year, George Hill's arguably neutral value is a perfect contender for taking on bad salary.
Returning to the Blazers, Evan Turner has two years remaining at $16.5 million dollars a year and contributes far below that. Cleveland could offer to take that salary off Portland's hands in exchange for a draft pick or prospect. Where this becomes more interesting is when one considers that Kevin Love in the last year of his contract is also considered a Salary Dump contract.
Cleveland could offer Love for Evan Turner, newly drafted Anfernee Simons and a protected first-round draft pick. This would be a situation where Cleveland is paid for the player, as well as paid to take on the worst salary in this deal. For Cleveland, they would add additional draft assets, while for Portland they lose very little in the immediate for a player which would help their title odds.
Additional salary dumps could be required throughout the year. Ryan Anderson, Kent Bazemore, Luol Deng, and Chandler Parson each represent players their respective teams would be willing to part with minor assets to remove. For Cleveland, George Hill just might represent the key to buying a draft asset with those players.