13 Things You Didn't Know About Iman Shumpert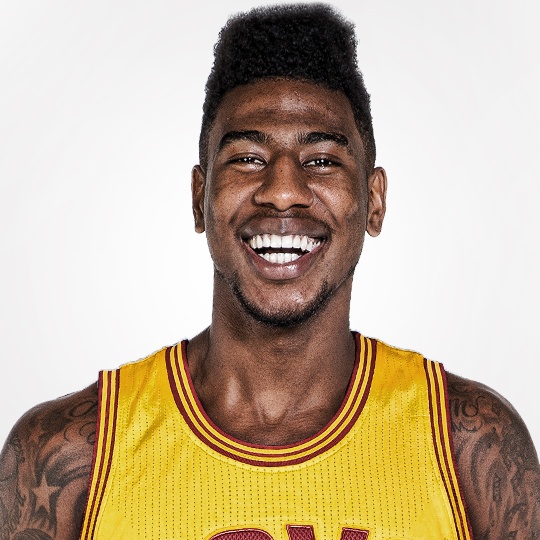 3. FOX's Empire Resemblance
During the season, NEOMG's Chris Haynes asked Iman Shumpert about the striking resemblance to himself and his girlfriend, Teyana Taylor. to the characters portrayed on Fox's hit music television series "Empire." Hakeem, who Shumpert claims is based off of his character, is dating a character named Tiana. Here's a piece from Cleveland.com:
Hakeem has the mannerisms, as well as the look and, strangely, the sound of Shumpert. He's even rocking Shumpert's patented high-top fade hairstyle.
"I don't watch that stuff, man," Shumpert told Northeast Ohio Media Group, an annoyed expression on his face.

"They're using my girl's character, her style, her look and she's not getting anything for it," Shumpert said of Teyana Taylor, a real-life R&B singer, dancer and actress who is Shumpert's girlfriend. "They didn't even change her name. They could have at least let my girl audition for the part instead of stealing her character completely."
Shumpert, the defensive specialists coming off of the Cavs bench, mentioned that despite not watching the show, he's heard that his stolen character also has a faded high-top like himself, and the character Tiana also has a similar hairstyle along with the fact that she's an R&B singer.
"I don't see how they can deny it," he said. "Everybody knows."
Click "Next" to see the number two thing you didn't know about Iman Shumpert!