Another season has come to a close and despite losing in the NBA Finals, the not so distant future for the Cleveland Cavaliers has never been this bright. The team will be marching towards their 2015-2016 campaign with absolute confidence because they are expected to parade a healthier, wiser, and more cohesive group. As the Cavaliers make their way in that direction, some fine tuning and reaffirming of positions need to be done first. On that note, we identified 10 things that are worth looking forward to most in the Cavaliers` summer.
10 – Possible Trades
Despite an already powerful roster, the Cavaliers will surely look to improve on a few things here and there as they fine tune some of the weaknesses that have been exposed in the playoffs. But this early, feelers are not yet aplenty as teams are gearing up for the draft but looking at Cleveland's lineup, the most glaring trade chip that they have is Brendan Haywood who is bound to eat up $10.5 million in cap space with his expiring contract.
Click "Next" to see the ninth best thing to look forward to this summer
9 – Will LeBron Become More Active in Personnel Decisions?
There have been reports that the Cavalier front office wants LeBron James to be more vocal when it comes to personnel matters. James has certainly earned this amount of trust from the team after his Herculean effort in carrying the Cavs throughout the postseason. Historically, James hasn't favored himself much towards this amount of responsibility but if he does accept the challenge then it brings a whole new dimension when it comes to James` basketball acumen. This is undoubtedly his team and it's only fitting that he has a more concrete say in player dealings.
Click "Next" to see the eighth best thing to look forward to this summer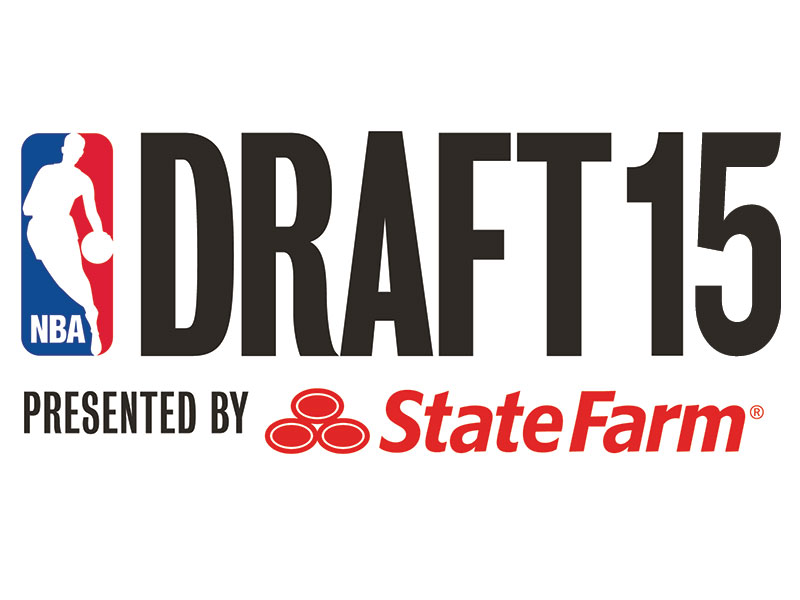 8 – The Draft
The Cavaliers will select 24th in the 2015 Draft and despite the Bulls having the right to swap first rounders with Cleveland, it is unlikely to happen since Chicago's pick is higher. There will be talent up at number twenty four but the team must have patience since they will be enjoying a stacked lineup for years to come. Some notable selections at 24th and/or lower over the past few years are Hassan Whiteside and Lance Stephenson (2010), Reggie Jackson and Jimmy Butler (2011), Jae Crowder and Draymond Green (2012), and also Rudy Gobert (2013) so it's already proven that there will be diamonds in hiding even at that stage so the Cavs better be at their sharpest.
Click "Next" to see the seventh best thing to look forward to this summer
7 – The Fallen Shall Rise Again
Anderson Varejao (torn Achilles), Kevin Love (dislocated shoulder), and Kyrie Irving (fractured kneecap) were all starters when the season began but were dressed up in suits as the season ended. Each of them has a certain skill that was severely needed by the team in the finals and it only goes to show how important they are to the Cavs' cause. Their return to the lineup next season will send tremors to the rest of the league but before that happens, we should all cross our fingers as we monitor their progress while hoping that there will be no setbacks in their path to full health.
Click "Next" to see the sixth best thing to look forward to this summer
6 – Delly`s Price
The Cavaliers` bargain deal with Matthew Dellavedova will now become a thing of the past as they are expected to give him the qualifying offer which will grant them the right to match anything that teams will dangle in front of Delly. Being a restricted free agent is quite an interesting position for the Aussie guard after seeing his stock soar in the playoffs. There are teams willing to splurge at an impulse so the question for the Cavaliers is how much are they willing to spend on a backup point guard with limited skills but immeasurable determination.
Click "Next" to see the fifth best thing to look forward to this summer
5 – Iman Shumpert`s Contract
Iman Shumpert has seen his value spike thanks to his exposure in the playoffs as the Cavaliers main lockdown defender. Despite shooting poorly when it mattered the most in the finals, Shumpert still worked hard on the other end putting the clamps on Klay Thompson. This is where Iman's true value is and it will be his ticket to those offers that he is bound to get from other teams. However, the Cavaliers still hold the right to match any offer that he receives but with their swelling payroll, it's curious to see how much the Cavs are willing to spend on one of the better wing defenders in the league.
Click "Next" to see the fourth best thing to look forward to this summer
4 – Will J.R. Smith Opt In?
Despite a disappointing finals performance, J.R. Smith's value to the Cavaliers is undeniable. Both LeBron James and David Blatt are big fans of Smith's game. He has a $6.3 million player option for the coming season but reports have swirled that the veteran sharpshooter may be leaning towards opting out. If this happens, teams will surely be checking up on Smith as three-and-D players are essential commodities these days. Perhaps the two biggest questions will be how big a factor his relationship with LeBron James will play and whether he can get a deal that will pay him more than six million per year in the open market.
Click "Next" to see the third best thing to look forward to this summer
3 – Incoming Free Agents
This summer's crop of free agents will not lack in big names but don't expect the Cavaliers to go after the Marc Gasols, LaMarcus Aldridges, and Paul Millsaps of the NBA. Instead, Cleveland should be looking out for that solid veteran who can become another glue guy to further shore up the team's depth. Players such as Mirza Teletovic, C.J. Watson, Norris Cole, Mike Dunleavy, and Thomas Robinson are possible pieces whom the Cavaliers may add but there other options that are as solid so we will monitor how things play out.
Click "Next" to see the second best thing to look forward to this summer
2 – Kevin Love's Decision
While Kevin Love has already signified, verbally, his intention to remain a Cavalier, nothing can compare to having his future already carved in stone. Not only will it silence the media rumblings about him wanting to go elsewhere but it will also fortify the Cavaliers' core. Love is set to opt in on the remaining year of his contract that would pay him $16.7 million next season. There is also the option of leaving that $16 million on the table but still re-signing with Cleveland as it will allow him to get a raise of over $2 million while still having an option. So basically, it's no longer a question of "where" but "how" for Kevin Love.
Click "Next" to see the ninth best thing to look forward to this summer
1 – Tristan Thompson`s Fate
Tristan Thompson's gamble paid huge dividends for him as he elected to enter restricted free agency this summer. His exceptional postseason performance may have earned him a max contract but that still remains to be seen. He will definitely have a long line of suitors but the Cavaliers' major trump card is their right to match any offer that Thompson gets thus retaining his services. What remains to be seen now is how much will Tristan's value be in the market.