10 NBA Players Who Could Make Great NFL Players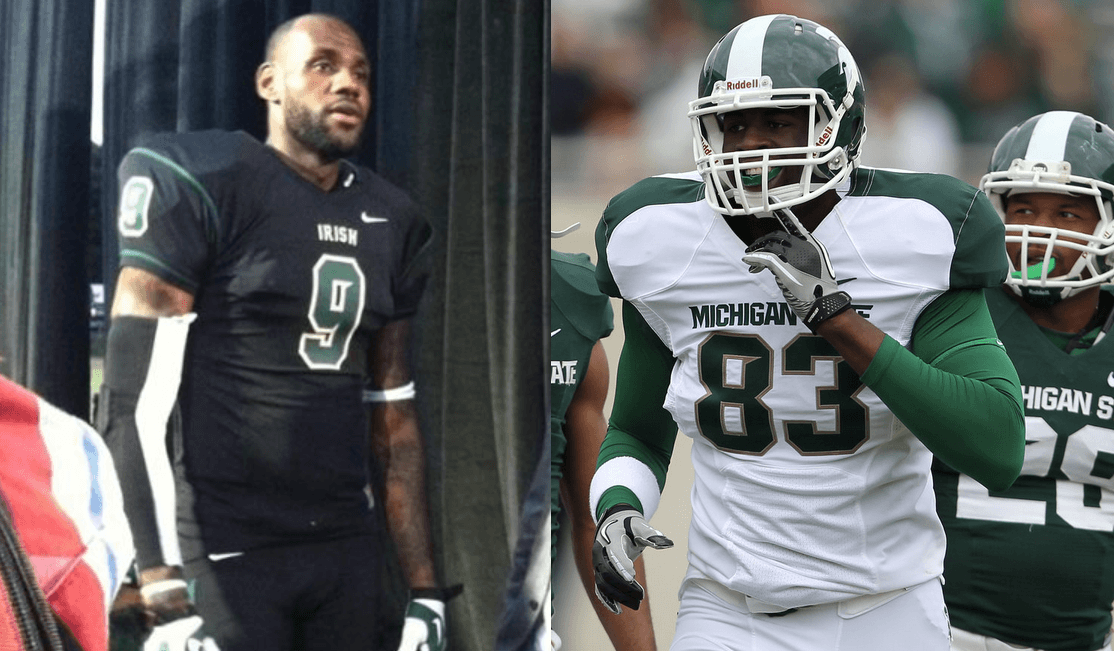 6. Kevin Love – PF, Cleveland Cavaliers
Kevin Love is known as being a great rebounder and scorer in the NBA. However, I would like to highlight his pinpoint, precision passing and why this would make him a great quarterback in the National Football League. Despite his tendency to be a little injury-prone, right now, one would have to consider all of those incredible Love to LeBron James full court outlet passes. He is good for getting a couple of these per night with his rebounding and outletting ability. This skill would translate to him being a good quarterback in the NFL. Passing accuracy that precise is definitely a talent and a gift and Love certainly has it.
Kevin Love Insane Outlet Passes 2014-2015 Season:
Click "Next" the 5th player who would make the best football player!