10 NBA Players Who Could Make Great NFL Players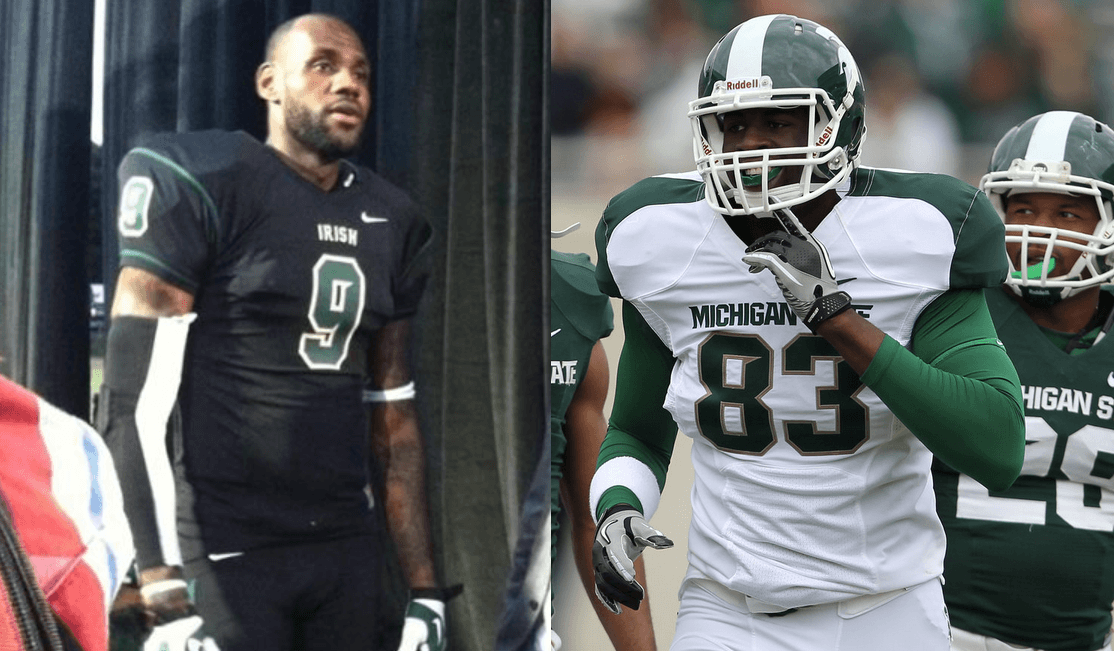 The NFL season has yet ended and that means that the NBA is the hottest ticket in town now that the season is over. The Denver Broncos beat the Carolina Panthers on Super Bowl Sunday, 24-10. We decided to a gallery on the top 10 players in the NBA who could be successful in the NFL today. A lot of these players playing in the NBA today played football coming up as kids and teenagers. They also still have a strong love for the game as we saw with many of the top NBA stars in the league today making their Super Bowl picks on public forums. Let's check out the top 10 list now of NBA players would could make it and excel in the NFL.
10. Paul George – SG/SF/PF, Indiana Pacers
Paul George is an excellent basketball player. The way he plays the game is so smooth and he is great at what he does. He is also a workhorse and a great athlete as well. His physical attributes and his athleticism would allow him to make the transition to the NFL as a wide receiver. You would see some great catches from Paul George if he played football. He would be fun to watch!
Click "Next" the 9th player who would make the best football player!